A new Raspberry Pi Model B+, has been announced by the Raspberry Pi foundation, with a number of important changes in tow. It is said to offer improvements broadly in line with user requests and feedback on the original RasPi micro-computer.
Final evolution
Powered by the same Broadcom processor and 512Mb of memory as the 'B' it replaces, the main update to this "final evolution of the original Raspberry Pi" are the two extra USB 2.0 ports, making a total of four, and a microSD card slot replacing the larger SD card slot. The GPIO connector has also grown to 40 pins and the audio circuit has also been improved to feature a "dedicated low-noise power supply" for cleaner sound output.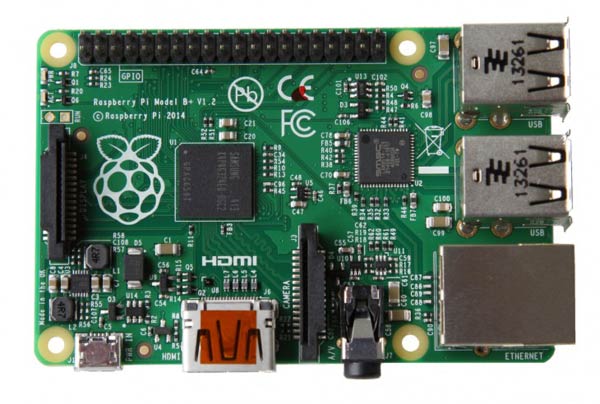 The new model also boasts lower power consumption, the linear regulators have been replaced with switching ones. The B+ has reduced power consumption by between 0.5W and 1W, which will allow four USB devices to be connected at once without the need of separate dedicated mains power or an external powered hub.
The RasPi B+ also has slightly different dimensions compared to the original Pi, therefore, old cases will not fit and some daughterboards made for the original design may have to be re-modelled.
"We've been blown away by the projects that have been made possible through the original B boards and, with its new features, the B+ has massive potential to push the boundaries and drive further innovation," said the founder of the Raspberry Pi, Eben Upton, in a statement to the BBC. "To ensure continuity of supply for our industrial customers we'll be keeping Model B in production for as long as there's demand for it," he added.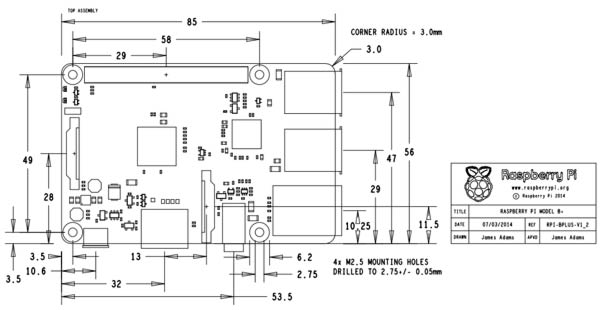 Raspberry Pi B+ specifications:
Chip: Broadcom BCM2835 SoC
Core architecture: ARM11
CPU: 700 MHz Low Power ARM1176JZFS Applications Processor
GPU: Dual Core VideoCore IV Multimedia Co-Processor, Provides Open GL ES 2.0, hardware-accelerated OpenVG, and 1080p30 H.264 high-profile decode, capable of 1Gpixel/s, 1.5Gtexel/s or 24GFLOPs with texture filtering and DMA infrastructure
Memory: 512MB SDRAM
Operating System: Boots from Micro SD card, running a version of the Linux operating system
Dimensions: 85 x 56 x 17mm
Power: Micro USB socket 5V, 2A
The price of the model B+ is unchanged at $35 (£26), and it is available at the usual Raspberry Pi stockists immediately.