French wireless accessories maker Parrot launched a flying wireless device called the 'Bebop Drone' on Sunday. The drone can be controlled via your smartphone or tablet and is equipped with a high-definition camera with a 180-degree fish-eye view providing users with a birds eye (or flying insect) full HD view of the world.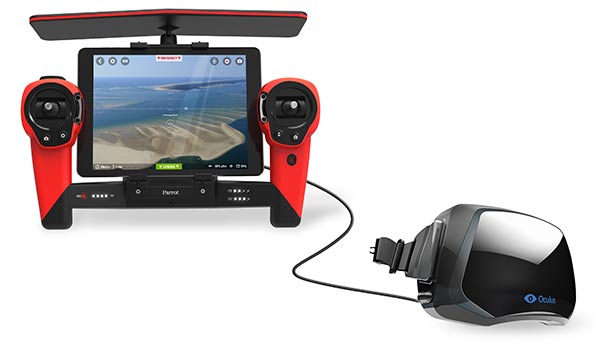 Oculus VR link
Parrot founder and chief Henri Seydoux demonstrated the Bebop Drone in San Francisco and said that the flying "experience is like being a bird, an insect". Captured data (full HD MP4 and 13MP JPG) can be downloaded from the device's memory when it returns but there are also some live streaming possibilities as you can watch the full HD video on your smart-device or even sync with the Oculus Rift VR headset. A free piloting app called FreeFlight 3.0, for iOS and Android is used for all control via the touch screen or optional physical controller grips.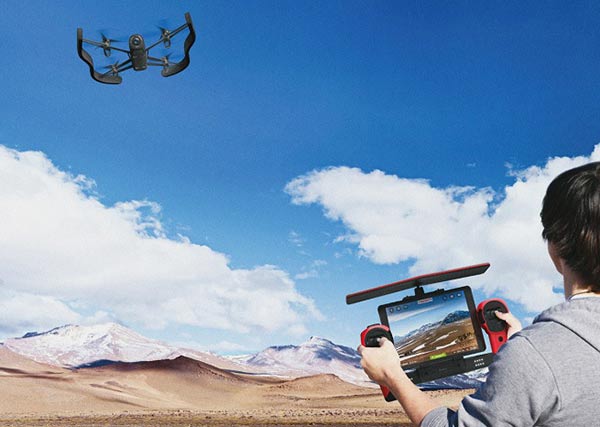 The range of the Wi-Fi controlled drone is said to be in the region of 1000ft (300m) however Parrot has an accessory, available separately, called the Skycontroller which can extend the working range to 1.2 miles (2km). Users can set off the drone with a pre-programmed flight path. If you are flying manually you can tell it to come back to where it was launched using a 'return home' button.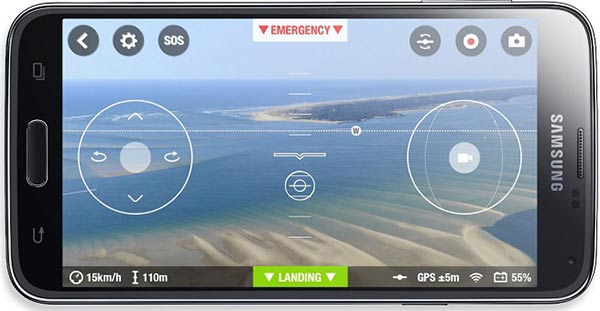 Venture Beat saw a demonstration of the flying camera device and thought it was "very impressive". It noted that the sound it makes is akin to a very loud bumble bee yet the 1Kg device is "very safe" with quad rotors that stop if anything touches them. Seydoux added that safety was high on the list of priorities with the drone design and said the propeller won't hurt anyone who touches it by accident.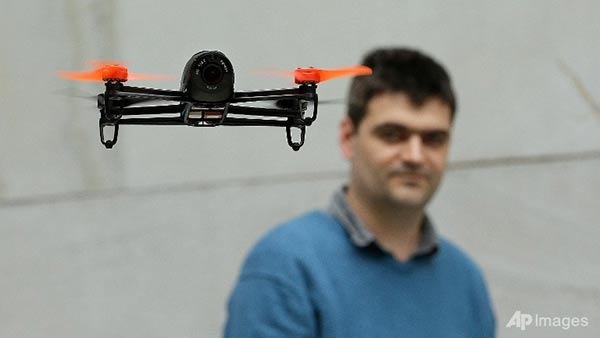 Pricing is as not yet known but the Bebop Drone will be available from Q4 this year.