There's just something about Micky Mouse's adorable smile - stick it on any device and it suddenly has that undeniable cute-factor.
A-DATA knows it, and is taking full advantage with a never-ending selection of flash drives, memory cards and more: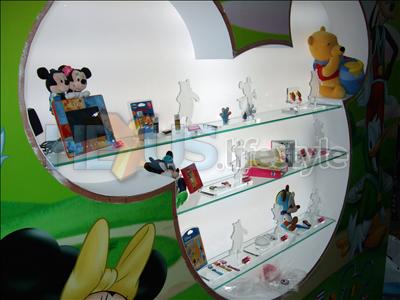 Our pick of the bunch, is the new Disney Digital Photo Frame, model number D701D. It consists of a 7in 800x480 widescreen TFT LCD, surrounded by a Disney-style frame.
It packs cute little touch-sensitive buttons, and plenty of useful features. There's a calendar and real-time clock, displayed on various Disney wallpapers. The photo mode provides support for JPEG and BMP formats, slideshow functionality and a built-in sensor for automatic switching between portrait and landscape.
It'll playback music too, and there's 1GiB of built-in memory as well as expansion slots for those who need more.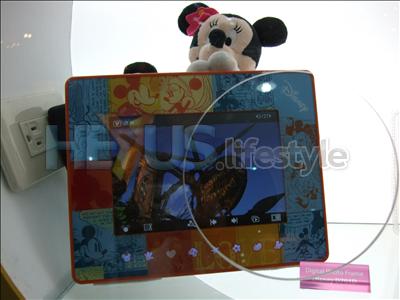 The problem? It's not available in Europe. Due to licensing complications, A-DATA suggests that the Disney photo frame might not make it to European shores until 2009. Pity, it'd cost around $120, and I'd buy one.