Let's go WiFi and add in messaging support

I'm getting kinda bored of seeing a dozen damn digital photo frames, each one saying they're the shnizzle fo shizzle. So it was a nice surprise to come across the Wireless PIXXA from Ality which takes a sensible route by making the most of building in WiFi and adding in apps that make it more than just another digital photoframe.

Featuring an 8-inch digital LCD screen, the Wireless PIXXA has an intuitive user-friendly interface which even my mum could figure out, making it simple to switch between the multiple user accounts you can set up to let everyone in the house run their own media libraries customized to their preferences and personalized settings.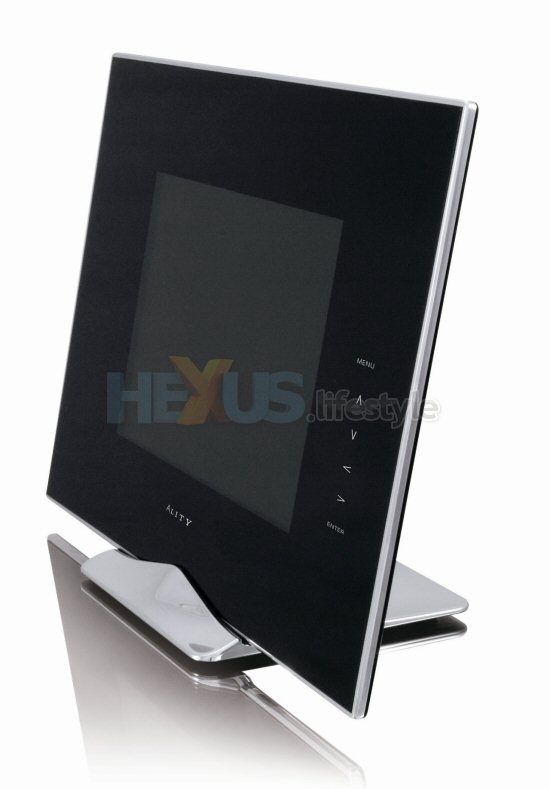 Click for larger image



But there's more to it than just multiple accounts, which will just cause arguments anyway, oh no, you get a load more sensible additions. How about using it for photo messaging, either from PIXXA to PIXXA or, which is more likely, from your PC to a PIXXA anywhere in the world. Ok, I know we can just lob stuff over email or MSN but I still reckon it's pretty cool, cos a lazy bugger like me won't then have to faff about putting the images on the PIXXA, it'll be done for me.

But there's more. How about the Live Calendar function which let's you synch the PIXXA with online calendars like Google Calendar, and even attach photos to events if you fancy. Still not impressed? Ok, try the Live NEWS feature which let's you view wirelessly streamed information such as news, sports, weather, traffic or pretty much anything you fancy…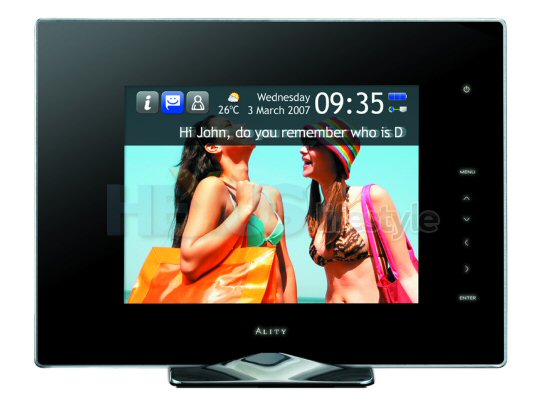 Click for larger image



And finally, Ality are providing all PIXXA owners with a 50Mb online photo storage vault, with built in resizing if you want to send the image to differently sized photo frames, and even send photo invites or reminders to other users for events… even birthday cards and general greetings.

So all in all, that's not a bad package, but it is a bit on the pricey side coming in at around $299USD when it hits the shelves in the first half of 2008.