There have been rumours of an Asus alternative to the Raspberry Pi being launched and now such a board is available to buy. The Asus 90MB0QY1-M0EAY0 Tinker Board, to give it its full title, shares many physical attributes to the RasPi such as size and positioning of ports and GPIO but offers quite a bit more power on tap.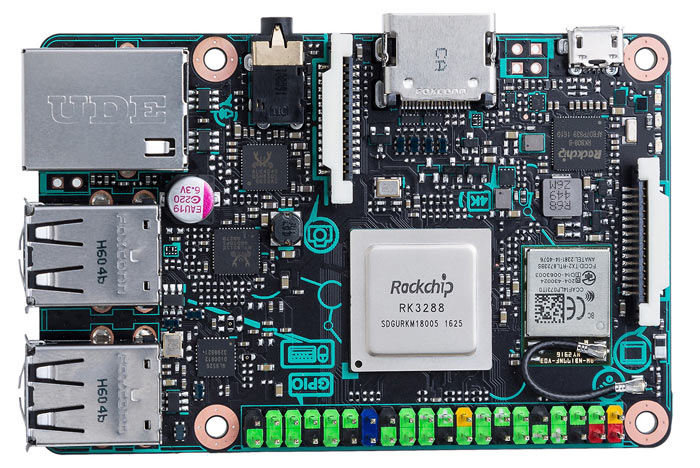 Asus seems to believe the capabilities of the Tinker Board will make possible projects that were too much to ask of even for the newest Raspberry Pi revision.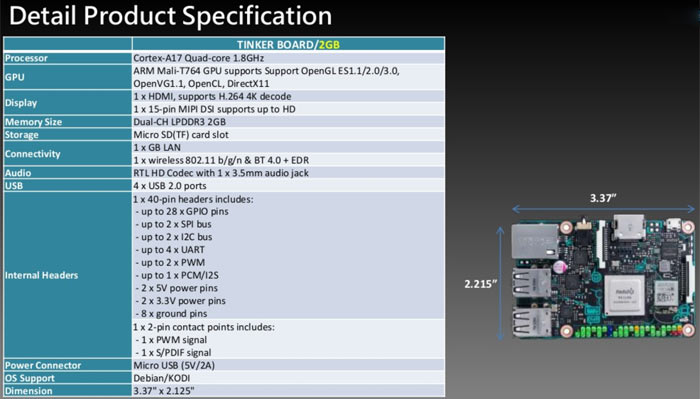 Above you can see the full specification table of the Asus Tinker Board. Beyond these basic tech specs I found out that the board idles with 1080p HDMI output at 2.25W, or 2W without an attached HDMI display. The maximum power consumption of the board is 5W. In comparison the RasPi 3 uses a maximum of about 3.7W. These are important considerations for compact, sometimes battery powered, maker boards. For further handy comparisons please check out the table below, from Asus.
The Tinker's CPU is significantly faster, of course, is capable of 4K30 output, has Gigabyte Ethernet, twice the RAM, H.265 support (not listed, mind) and much-improved audio, which costs £20 alone.
For software Asus says that it has released its own OS for the Tinker Board, based upon Debian like the Raspberry Pi OS. It also claims to be working on wider OS support, considering the likes of Ubuntu and OpenSUSE, as well as Kodi support.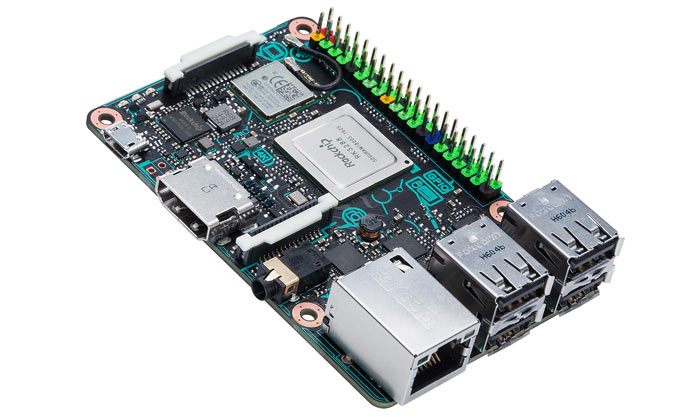 As mentioned in the intro, the Asus Tinker Board is available now. It costs £55, which is a significant chunk more than the RasPi 3 at £34, but more than reasonable given the improvements.