Today mobile operator EE launched its new EE TV, said to be "coming this autumn". The product is a set top box which allows users to enjoy TV shows in any room of their house on the TV and up to three tablets/smartphones simultaneously.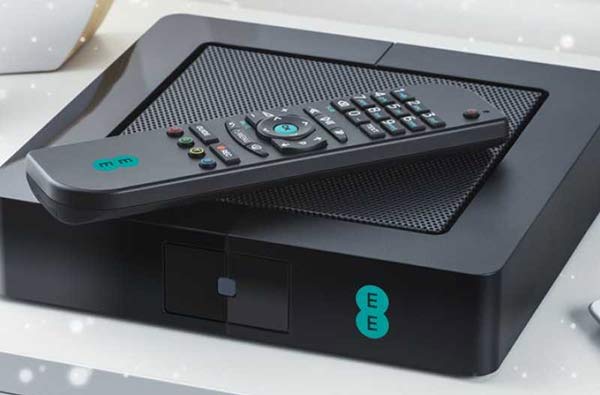 Channels and PVR
The EE TV offers over 70 Freeview channels and the ability to use catch-up and on demand services including BBC iPlayer, Wuaki, YouTube and The Box+. EE says "we're adding new services all the time," so expect that list of services to expand. As well as tuning to live Freeview and various online services the EE TV box is a PVR with a 1TB HDD. That means you will be able to pause, record and rewind live TV shows. EE TV also allows you to set up six 'Replay' channels which are all recorded in a 24 hour loop giving you an extra day to go back and forth among that content. That functionality brings a quick 'Restart' feature where you can speedily skip back to the start of a program which is already on.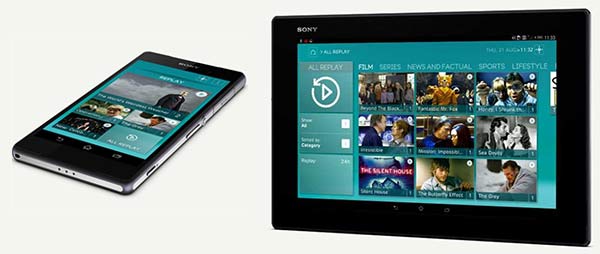 Viewing around the house
As mentioned in the intro as well as your main TV your EE TV features can be shared by three other devices simultaneously. That includes recordings you've made. Also all four viewers (the TV and three mobile devices) can watch/pause/rewind different channels/shows at the same time. Your smart device can be used to control your EE TV box and be used as a remote/guide/scheduler thanks to the EE TV app.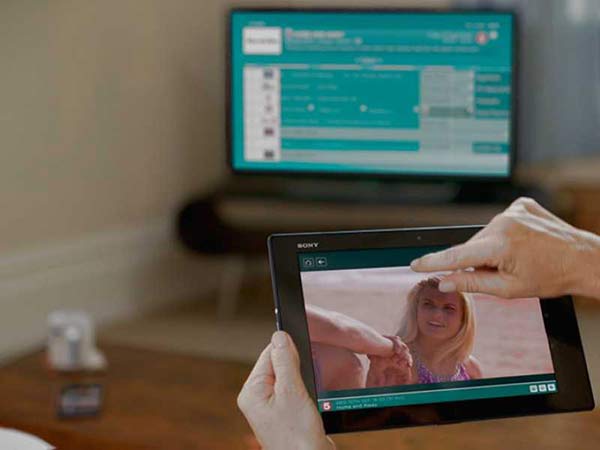 'Flick' is a convenient feature where you can move something you're watching on your smart device to the living room TV for example. Simply "sweeping your fingers towards the television," from the mobile screen will send the display there, we are told (see the video below).
EE TV tech specs
4 HD (high definition) tuners – DVB (digital video broadcasting) – T2
1 terabyte hard drive
Dual-band WiFi (2.4/5 gigahertz)
1 gigabit per second ethernet
Latest Broadcom processor (3000 DMIPS)
Full home broadband TV support
Looking at pricing, the EE TV is going to be available for 'free' as part of an EE broadband deal. "You can get EE TV free with EE Broadband for just £9.95 a month plus £15.75 line rental," boasts the EE promotional site. Interested folk are asked to surrender their emails to be notified about availability.