Today FIFA confirmed that Goal Line Technology (GLT) will be used during the 2014 World Cup in Brazil. The organisation said that trials of the new tech had been successful at the FIFA Club World Cup in Japan in December 2012 so it would be used in future tournaments. GLT will now be used at the FIFA Confederations Cup Brazil 2013 and 2014 FIFA World Cup Brazil.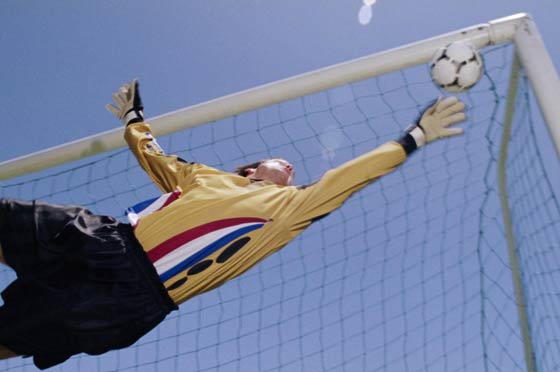 Tenders are now being invited by FIFA for companies to provide systems for the two upcoming Brazil based tournaments. A BBC Sport news report says that two systems have got FIFA approval already, due to their successful deployment in Japan. A system called Goalref uses magnetic sensors to detect a ball crossing the line and another called Hawkeye (also used in tennis and cricket) uses a number of strategically placed camera sensors to determine goal-or-no-goal. In addition there are expected to be two competing German GLT systems put forward. The tender should be awarded by April this year.
FIFA president Joseph S. Blatter has pushed for the adoption of GLT for quite some time. In an interview on the FIFA website last year he said that a disallowed goal by Frank Lampard in South Africa in 2010 spurred him on to find a workable GLT solution.
Interviewer: How did you feel when you saw Frank Lampard's goal not allowed in South Africa?
Blatter: I was absolutely at a loss for words. I couldn't even react. I was so shocked that the goal was not allowed. The next day, when I gathered myself, I made the declaration that we should start to consider the technology and look for a simple way to implement it.
Games are sometimes spoiled by decisions which viewers can clearly see, due to a few TV camera angles, are completely wrong. Blatter feels that these new GLT systems will help avoid such unfortunate events in future high-profile football matches.