The first teaser trailer for the 11th instalment of the Star Trek franchise hit all the right notes, but we've since had to contend with news that J.J. Abrams' rebirth has been pushed back until May 2009.
Perhaps hoping to ease concern among the millions of Trekkies out there, Paramount Pictures has today let loose a selection of images that provide a closer look at the new-look Enterprise crew.
Unfortunately, the images have been scattered around the universe internet so we've done a little trekking to put them all in one place.
UGO provides a first look at the new crew. From left to right: Anton Yelchin as Pavel Chekov, Chris Pine as James Kirk, Simon Pegg as Montgomery Scott, Karl Urban as Leonard McCoy, John Cho as Hikaru Sulu and Zoe Saldana as Nyota Uhura.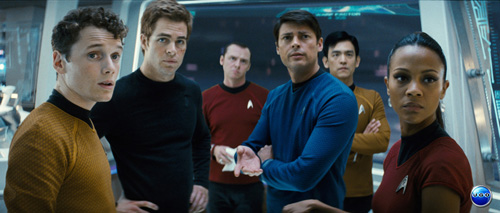 MTV provides a look at the Enterprise's first bridge: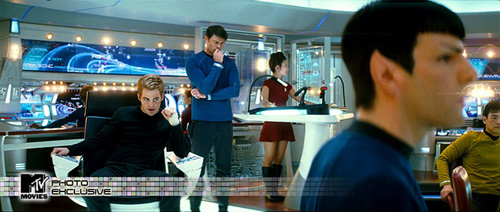 JoBlo has an image of Romulan bad guy Nero, played by Eric Bana: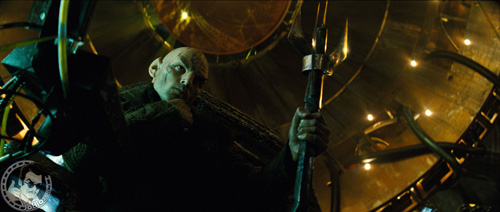 TrekMovie shows the U.S.S. Kelvin under attack: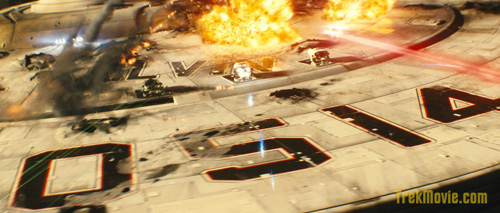 IGN has James Kirk in an awkward position: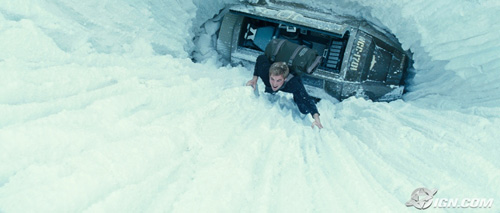 Last but not least, Ain't It Cool News provides a shot of Zachary Quinto as Spock, performing a Vulcan Death Grip no less: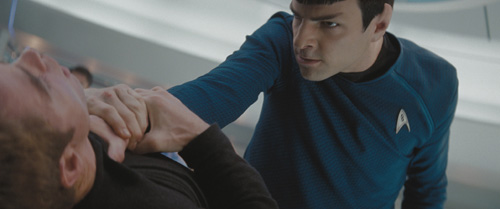 Early impressions are positive, we love the look of the Bridge and the uniforms are spot on. Time to put this one on our must-see list of 2009.