Number 5 is alive - again
With all the sequels and remakes being produced by major Hollywood studios these days, many have been asking the question; "Has Hollywood run out of ideas?"
Personally, I'd always rubbished these claims. Yes, remakes are an easy source of revenue for most studios, but, that doesn't mean fresh new ideas are completely void on the big screen.
However, now that Dimension Films has acquired the rights to remake 1986's Short Circuit, I'm beginning to wonder.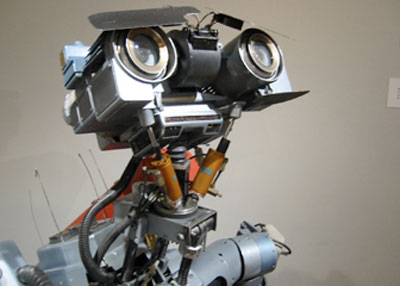 The original movie, which spawned a sequel and a TV spin-off show, told the tale of a robot, Johnny 5. The machine, originally developed as a military weapon, gains intelligence and personality after being struck by a lightning bolt. There really isn't much more to it.
On-board for the remake are writers S.S. Wilson and Brent Maddock, who originally created the character and wrote both previous movies. David Foster, Ryan E. Heppe and John Hyde will produce, but a director isn't yet known.
According to producers, the Short Circuit remake will follow the same theme as the original movie, but will take into account advancements in Technology. We presume therefore that the new Johnny 5 will be powered by an Intel Skulltrail platform, with four 9800 GX2s running in SLI and a whopping amount of RAM. We're not sure if he'll come with USB 3.0 ports as standard, but we're not in a hurry to find out.
Has Hollywood hit an all-time-low in terms of remakes? Or are you actually looking forward to seeing Johnny 5 alive once again? Share your thoughts in the HEXUS forums.