The truth is still out there...isn't it?
Speaking to USA Today, Chris Carter, creator of X-Files and director of the 2008 movie, revealed some interesting details of Mulder and Scully's next outing.
Pictured below for the first time in the new movie, Fox Mulder (David Duchovny) and Dana Scully (Gillian Anderson) will return to the big screen some ten years since the release of the first X-Files movie.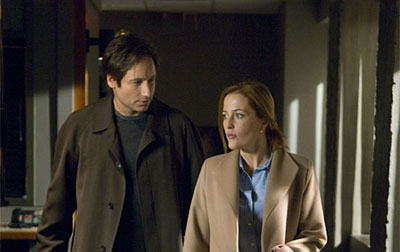 In an unexpected revelation, Carter told USA Today that this sequel won't continue the trend of X-Files of old, and won't set out to solve the alien conspiracy associated with the series.
"We spent a lot of time on (the mythology) and wrapped up a lot of threads" when the show went off the air in 2002, said Carter. "We want a stand-alone movie, not a mythology conspiracy one."
Plot details still remain non-existent, but we'll be eager to see what the franchise still has to offer when it returns to cinemas on August 1st in the UK.