It's the phone you've been waiting for, says Apple in regards to its iPhone 3G. Though, you might be left waiting a little longer as availability on the handset's highly-publicised launch day is severely limited.
O2 has already expressed its concern on UK stock shortages, and it's highlighting the matter on launch day with the following message:
"We are experiencing unprecedented demand for the device and whilst we are confident that all customers who want iPhone 3G will get one by the end of this summer, initial supply is limited and will be for some weeks."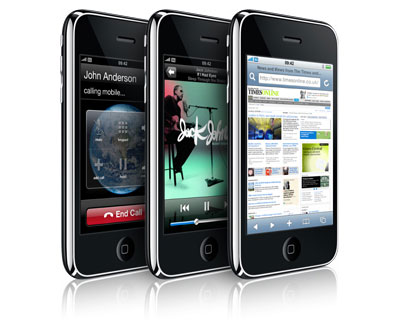 Doesn't sound promising, but somebody, somewhere, must have picked one up already. So, have you managed to get your hands on the iPhone 3G? If so, share your thoughts in the HEXUS.community forums as we'd love to hear your first impressions - and some pictures, we might add.
Alternatively, if you just don't see what all the fuss is about, feel free to have a good ol' rant whilst waving your BlackBerry in the air.
Related reading
Apple prepares for iPhone 3G: iTunes 7.7 now available
Apple App Store now up and running
MobileMe goes live, Apple takes the opportunity to taunt Microsoft