BT has uploaded a world record beating 320-gigapixel panorama onto the web today. It's a detailed panorama of London, taken from the top of the iconic BT Tower. It gives you a pretty good view of the city, which was hosting the Olympics at the time the panorama was taken. Unfortunately blue skies with fluffy little clouds were not present. BT informs us that if this panorama were to be printed "at normal photographic resolution" the resulting print would be as wide and high as Buckingham Palace.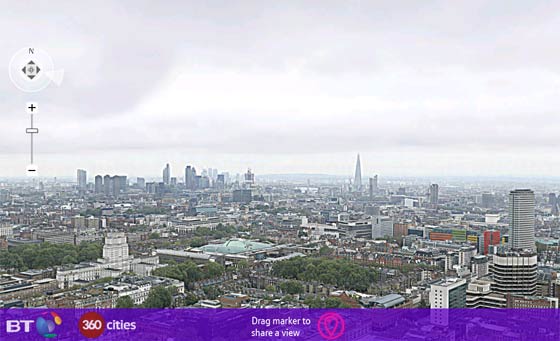 BT's huge zoomable panorama is composed of 48,640 individual frames. These shots, from which the panorama was made, were taken over a period of three days by photographers Jeffrey Martin, Holger Schulze and Tom Mills who all work doing this kind of thing as their day job for a company called 360Cities.
The equipment used for taking the pictures included Canon EOS 7D cameras using EF 400mm f/2.8 IS II USM lenses, with Extender EF 2x III teleconverters driven by special Rodeon VR Head ST robotic panorama heads.
Though the actual photography only took three days, the process of stitching the panorama together and processing the photos took three months. Have a peek at the panorama here.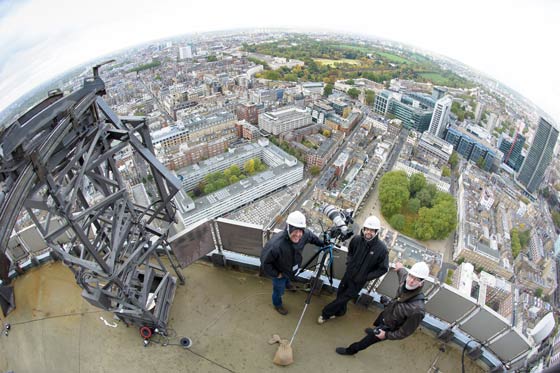 Competition to win one of three iPad 3s.
BT is holding a competition and if you find the Buzby mascot hidden within the panorama you have a chance to win one of three Apple iPad 3s (16GB version), a year's free broadband and a trip to the top of the BT Tower. To enter you must have an existing BT residential telephone line.