CES might seem like an odd place for a major announcement from a car manufacturer, but it was the perfect venue for Audi to unveil its new partnership with NVIDIA. The German marque announced that its next generation MMI in-car interface would be powered by the Tegra 2 chipset, introducing a new level of 3D graphics and enhanced capabilities.
Unsurprisingly, the graphics-focussed SoC will enable some pretty snazzy visuals. As well as a smooth and well animated 3D interface when moving between different 'pages', the demonstration units showed a car status screen that was eerily reminiscent of the garage in games like Gran Turismo and Forza.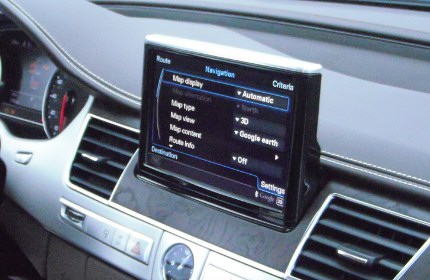 Selecting different categories - such as tire pressure - would rotate a 3D model of the car to the relevant area, overlaying the relevant information onto the image. Although this seems a bit frivolous - and maybe even distracting - it was an impressive demonstration of the graphical horsepower on tap.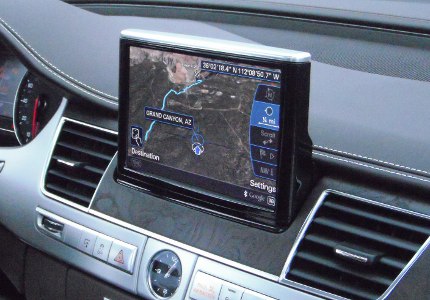 However, according to the member of Audi's R&D team that we spoke to, the biggest benefit is the ability to use Google Earth for navigation. The power of the processor allows MMI to show landmarks in 3D and to manipulate the maps smoothly in real time. Street-view and picture navigation are also planned for the future and apparently there is still plenty of processing power available to add even more features. Of course, the full functionality on offer will require a data connection over a mobile network.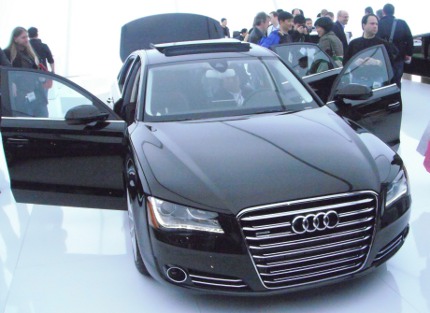 The engineer that we talked to said that this will be launching soon in the luxury A8 models, although it will trickle down to more mainstream models in the future. However, reps at the NVIDIA booth were apparently telling attendees that Tegra could make its automotive debut in the 2012 A3.