Amazon's Full HD Fire TV set top box has officially gone on sale in the UK. Rivalling the likes of Apple TV, Roku, and Google Chromecast, the online retail giant has now listed its streaming box as 'in stock' on its UK website and has started shipping pre-orders to customers, reports TheNextWeb.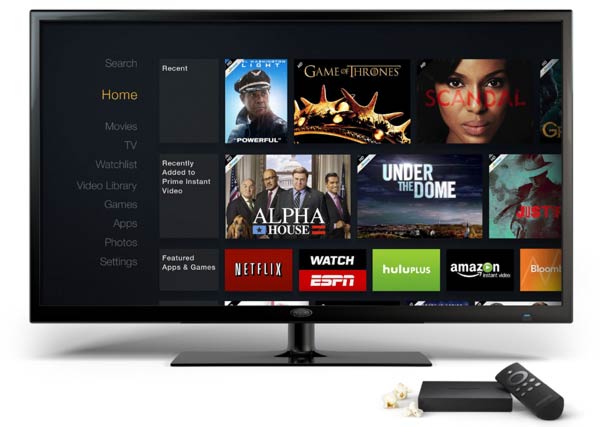 The Amazon Fire TV is a 17.5mm thick set top box which plugs into your TV via HDMI. It features a quad-core processor, 2GB of RAM, Adreno 320 graphics and the ability to output 1080p HD video with Dolby Digital Plus surround sound. Amazon claims the box has three times the processing power and four times the graphics power of the rival Apple TV. After you buy it, it arrives pre-registered to your Amazon account, all set up and ready to go.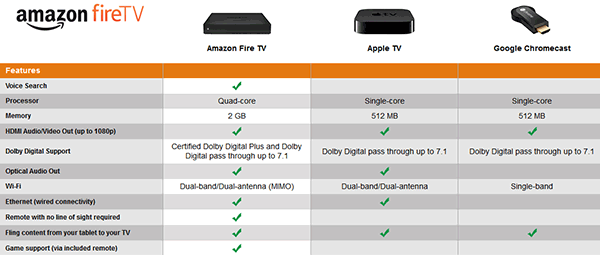 The device is primarily aimed at Amazon Prime customers using Prime Instant Video for buying and streaming media, but also comes bundled with Netflix, BBC iPlayer, Spotify and many other on-demand apps including YouTube, Demand 5, Sky News and Curzon Home Cinema. However, popular UK services ITV player and 4OD are disappointingly unavailable at this time.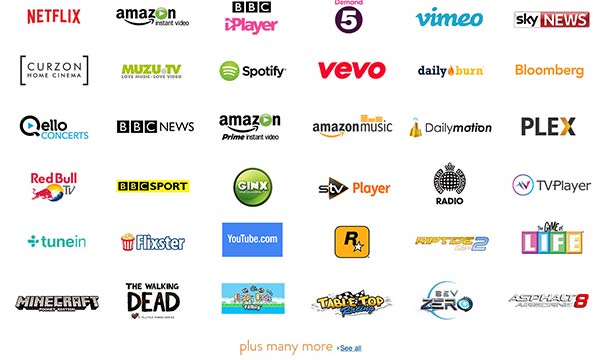 Fire TV arrives in the UK less than five months after its US launch. Priced at £79, the same as the Apple TV, buyers have the choice of purchasing a dedicated gaming controller (see below right) for £35. Besides being sold directly on Amazon, you can also buy the set-top-box at Argos, Dixons and Tesco.