It looks like Microsoft is prepping a streaming dongle to take on rival Chromecast, as an FCC filing, discovered by Windows Phone Daily, hints at a new device called the HD-10,
The FCC application for the device only revealed that it features Wi-Fi, HDMI, and USB connectivity. However Nokiapoweruser has managed to get their hands on the Wi-Fi Alliance product database, which refers to the HD-10 a "Miracast Dongle". The Wi-Fi Alliance's Miracast screen-sharing technology is currently available for Windows 8.1, Windows RT, Windows Phone 8.1, Android 4.2 and later, and BlackBerry 10.2.1 systems.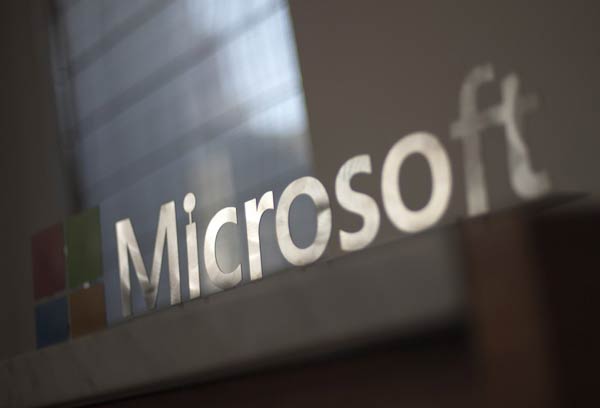 Simply screen mirroring
The Miracast is probably not a direct Chromecast competitor as it may first appear. It will likely have only simple display mirroring functionality for a paired smartphone, tablet or laptop screen. Compared to Chromecast it is suspected that the Miracast dongle will not be as flexible and will only show what's on the source device's screen, it will not allow users to multitask whilst streaming. It will also not include the function to queue up media from multiple devices at the same time, or allow multiplayer games.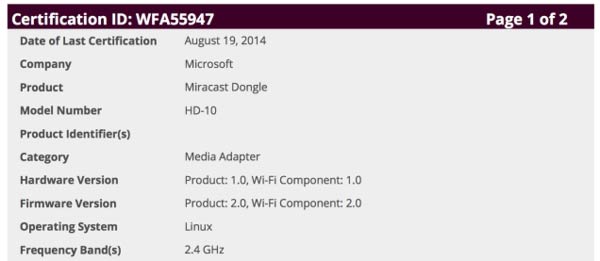 As with many rumours, nothing about the device has been officially confirmed, and all the above is pretty much what's known about the dongle at this time. Some are expecting Microsoft's Miracast dongle to be announced at the Lumia event on 4th Sept alongside Lumia 730 and Lumia 830 smartphones. Also it is hoped that the dongle will be priced as aggressively as Chromecast in order to gain some market traction.