The Dolby logo is something that we're all familiar with, having seen it on home theatre equipment and popping up at the beginning of films. But we stopped by the company's booth at CES to learn a little bit more about what the company is doing for PC owners.
The big news was the launch of PC Entertainment Experience v4, which debuted just before the start of CES. In short, this is a whole series of new and upgraded technologies that the clever bods at Dolby use to get the most out of PCs speakers, especially on laptops.
The mechanics of how this all actually works are extremely complicated and would probably have melted our brains had we tried to understand them. What it comes down to, though, is tuning a PCs audio based on the specific capabilities of the speakers. Because the engineers are able to spend a lot of time with each product that gets certified, the system can be tuned to get the most sound and clarity without introducing any distortion.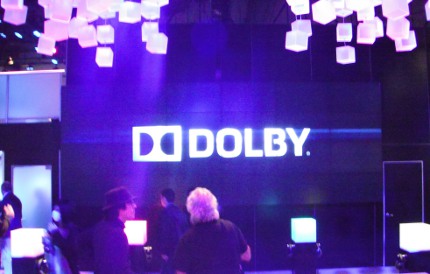 We had a chance to step away from the CES show floor and have a listen to one of the first laptops to launch with the new generation of tools, and the results were certainly impressive. With the Dolby enhancements turned on, the laptop was (significantly) louder and presented a wider sound without losing any quality. In fact, the tools will even limit the volume at certain frequencies if a the audio gets close to the limits of what the speakers can do.
There were a whole range of other technologies in effect as well which generally produced a cleaner, more consistent listening experience. While the Volume Leveller ensures that the volume level stays fairly consistent as you switch between applications, the Intelligent Equaliser will dynamically adjust the levels to match the desired preset. There's also Dialogue Enhancer that's able to enhance the dialogue in films and TV programmes so that always comes through clearly.
Again, how all of this works is pretty complicated, but our ears certainly appreciated the difference that it could make to the normally disappointing audio on a laptop. The technologies should be available on systems that are starting to ship now and will be recognisable by the Dolby Home Theatre v4 and Dolby Advanced Audio v2 brandings.