For those who take their gaming seriously, high-quality audio is almost as important as silky-smooth frame rates. To cater to that crowd - as well as anyone who just wants a quality pair of earphones - Plantronics has announced the GameCom 777s.
The headset features Dolby Headphone and Dolby ProLogic IIx to create a virtual 7.1 surround-sound environment for better positional audio. In addition, there is a telescopic noise-cancelling microphone for VOIP chat both in games and with services such as Skype and Google Voice. When not in use, the mic can be rotated completely out of the way and stored in the headband.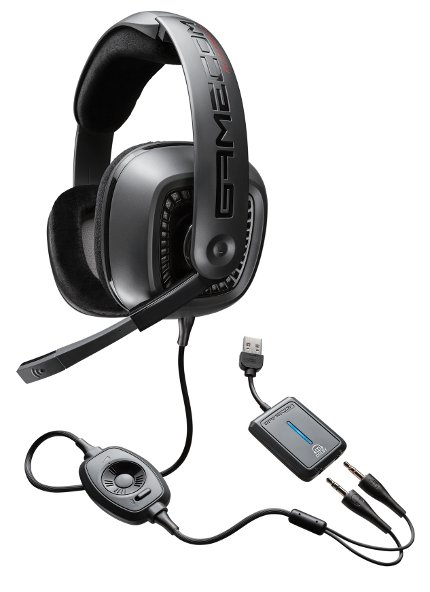 To get you up and running as quickly as possible, the headphones can connect via USB to a PC or Mac with no need for any extra set-up. However, they also have standard 3.5mm analogue connections so that they can be used with a soundcard or other device. Doing so will sacrifice the benefit of the Dolby processing and virtual surround technologies, though.
Knowing that the GameCom 777s are designed for long gaming-sessions, the manufacturer has tried to focus on the ergonomics. Making use of a lightweight frame and fully-adjustable design, the headphones should remain comfortable no matter how long you play.
Plantronics' latest are available now from all of the normal sources with a MSRP of £79.99. However, they can already be found at a number of online retailers for under £50.