The launch of Freeview HD has started to gather pace and has today taken another major step forward with the arrival of the UK's first Freeview HD-capable TV.
The set, Panasonic's TX-P42G20B, is now available from UK retailer Comet and features both a DVB-S tuner for Freesat HD and a DVB-T2 tuner for Freeview HD.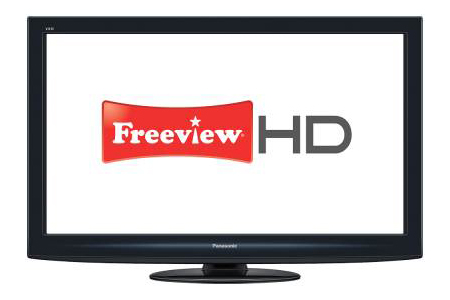 Priced at £1,099, the 42in Plasma screen is the first in a wave of Freeview HD-compatible displays from the Japanese manufacturer.
The TX-P42G20B offers support for full-HD 1080p resolutions, and makes use of the latest revision of Panasonic's NeoPDP technology. The set features four HDMI inputs, as well as a pair of Scart sockets and Component input, too. Both an SD card slot and a USB port are present, allowing users to playback personal media, and Panasonic states that the USB port can also be used to record TV content to an external hard drive.
In order to receive Freesat HD, users will require a satellite dish, whereas for Freeview HD you'll need to ensure coverage is available in your local region.
The launch of Panasonic's TX-P42G20B follows the recent introduction of the UK's first Freeview HD set-top box, the Humax HD-FOX T2.