The US Consumer Product Safety Commission has today announced that retailer Walmart has voluntarily recalled approximately 1.5 million Durabrand DVD players that could pose a fire hazard.
The budget player, manufactured in China, was sold at Walmart stores in the US and ASDA stores in the UK between January 2006 and July 2009. Despite the US recall, Walmart's UK subsidiary ASDA has yet to confirm whether UK models are also prone to overheating.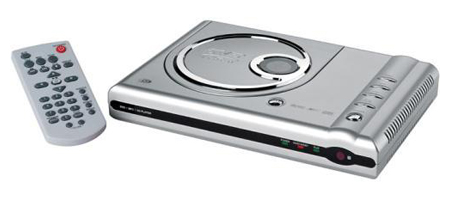 According to the Consumer Product Safety Commission, 12 DVD players are reported to have overheated, and five cases have resulted in fires that have caused property damage.
The commission recommends consumers stop using the product immediately and adds that owners should contact the nearest Walmart store for a full refund.
In 2008, ASDA recalled 60,000 DVD players that were said to be putting consumers at risk of electrocution.