If you're in the market for a high-end audio system, you may want to drop by the website of Teufel.
The German designer and direct-seller of audio equipment is running a sale on various audio products, claiming reductions of up to 65 per cent on certain items. Of course, many products are listed with far-smaller discounts, but there are a few promotional items worth noting.
One of the highlights, we reckon, is the Teufel Theater 10 THX Ultra 2 home cinema system. The 5.1 solution claims to be "one of the most powerful THX Ultra 2 systems in the world" and has had its price slashed from £5,150 to £2,988. We wouldn't go as far as to call any three-thousand-pound speaker system cheap, but it's a hefty saving.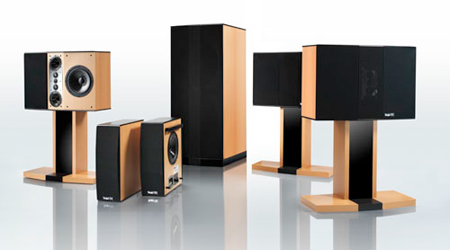 Teufel's summer sale also includes products such as other home cinema systems, integrated systems, PC speakers and iPod docks, too.
All the discounts can be examined over at Teufel.eu/speakers-offer, and there's an added incentive for UK shoppers. Select Great Britain as your country of delivery, and an extra 10 per cent will automatically be deducted during checkout. We're told the sale will run for a week until August 24th.