Having been rumoured for longer than we care to remember, the first image of a touchscreen controller for Sonos' multi-room music system has surfaced online.
The controller, pictured below by automatedhome.com and dubbed the CR200, does away with the scrollwheel found on the existing CR100 and should make searching for music easier with an on-screen keyboard.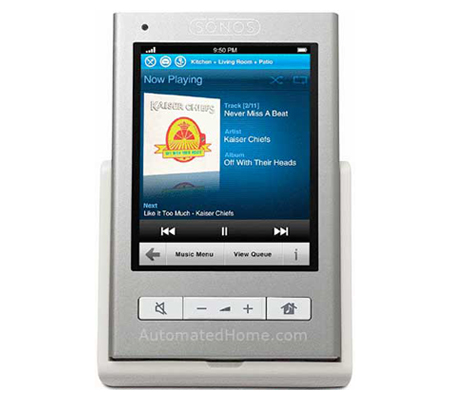 We're told it'll ship with a charging cradle and will become available in the very near future. We presume, also, that it'll become bundled with the Sonos Bundle 150.
Looks like it could be the controller that many Sonos users have longed for, but we've yet to hear any mention of pricing - and that'll be all important. Sonos users will be aware that a Sonos Controller application is available free of charge for iPod touch or iPhone users, and it sports an interface that seems identical to the CR200.
In order for Sonos' new controller to make any sense, it'll need to be cheaper than a £165 iPod touch - and that may be a stumbling block considering that the current CR100 controller retails for £279.