Microsoft announced today that its Windows Media Center TV Pack has been certified as Freeview-compliant by the Digital TV Group, the industry association for digital TV in the UK.
Media Center users, however, will point out that they've been watching Freeview channels for many years, so what's new and what does this certification bring to the table? Well, Microsoft's Windows Media Center TV Pack adds complete Freeview functionality to the Windows Media Center interface - such as support for interactive services via the famous red button.
The certification will allow Microsoft's OEM partners to deliver Freeview-branded PCs to the UK market, placing home-theatre PCs firmly up against set-top boxes from the likes of Humax, Sony and many more.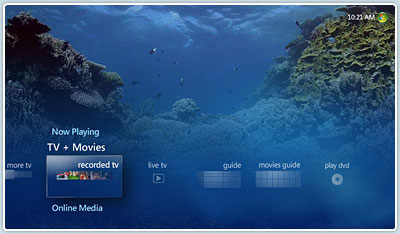 As Media Center users will know, the software is of little use without a hardware tuner, and Microsoft obtained certification with the aid of Hauppauge's Freeview-certified HVR 2200 - a PCI-e tuner featuring two Freeview DVB-T digital TV receivers.
Microsoft states that "the Freeview certification effectively kicks off a program that will enable PC OEMs and additional tuner manufacturers to launch Freeview-branded PCs with Windows Media Center in the UK."
The Freeview certification will be a welcome addition to the growing number of Media Center enthusiasts, but Microsoft's Freeview-enabling TV Pack remains an item of controversy. The Media Center update, released to OEMs on July 16th 2008, isn't available as a standalone upgrade for existing customers.
Windows Media Center TV Pack introduces Europe-specific enhancements such as support for Digital Video Broadcasting-Satellite (DVB-S), as well as an improved guide and playback experience.
Microsoft, however, hasn't announced any plans to roll out the TV Pack via Windows Update, so Freeview-certification may be available later this year with new PCs, but existing Media Center owners may be left wanting.
Official press release: Microsoft and Hauppauge First to Bring Freeview-Certified PC Solution to U.K. Viewers