Microsoft is a pioneer in accessible mixed reality technology, as evidenced by its HoloLens project and its ecosystem's use by various high-tech partners in fields such as automotive, medical, creative, and many others. We first heard about HoloLens back in January 2015 but it wasn't until July in the same year we found out about a significant technological limitation in its design, it offers quite a limited field of view (FOV).
MSPowerUser reports that a Microsoft patent has been recently published detailing a technique to double the field of view in a device like the HoloLens. Twitter user Walking Cat, who often breaks news about Microsoft Windows developments, was first to spot the new patent.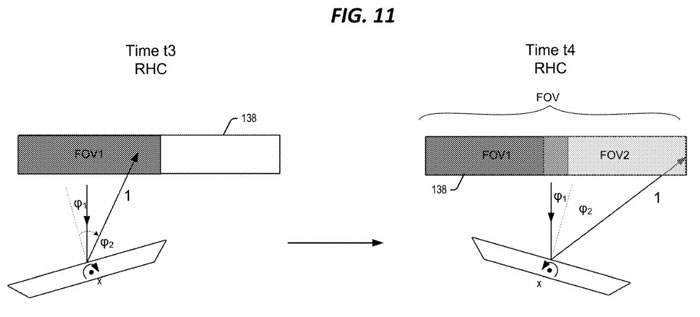 The current HoloLens hardware's FOV is about 35 degrees. With the use of optical technology including polarisation gratings it is possible to double the FOV without impacting other aspects of the device, such as the range over which the mirror scanner oscillates.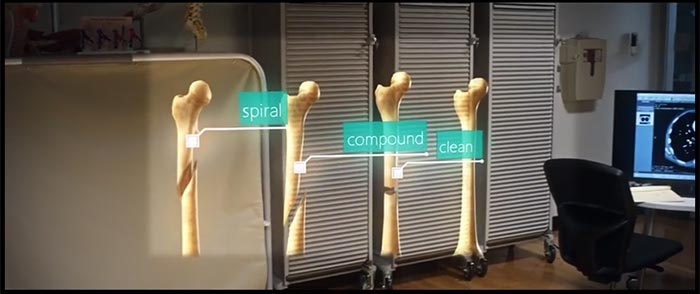 Take a look at the image above, taken from one of Microsoft's HoloLens promo videos, to get a feel for the FOV that current generation HoloLens HMDs achieve. It is quite easy to see the view section with the bone fracture images overlaid on a lighter rectangular area in the centre of the full image. If that can be doubled it should help with the feeling of immersion, interactive area, and overall appeal of the HoloLens.
The next version of HoloLens is in the works and will deliver an improved Holographic Processing Unit and improved Kinect-based Depth Sensing Unit, says the source report. If the newly discovered FOV improvements could be delivered it would boost Microsoft's device adoption and mass market appeal too.
Recent rumours suggest the next gen HoloLens, codenamed Sydney, will be released early in 2019 and boast "significantly improved holographic displays," combined with more accessible pricing.