Watching subscription broadcast channels on your PC is now possible
Hauppauge today announced a card reader module for its range of TV viewing cards, allowing users to watch subscription based channels on their PCs.
The module, pictured below and known as the Hauppauge WinTV-Ci, is available now and priced at £79.99. When in use, it'll decode UK broadcast services including top-up TV channels and Setanta Sports, both available on Freeview. In Europe, the WinTV-CI will also decode dozens of other satellite services.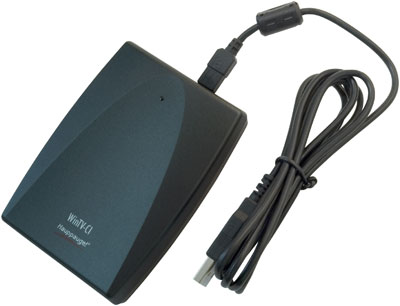 Yehia Oweiss, Hauppauge Digital's Vice President of Sales said:
"There are hundreds of subscription TV channels being broadcast to the UK, some mainstream, others specialist. With our new product it is now possible to enjoy these broadcasts on a PC, or Laptop."
It isn't quite that easy, but then, is it ever? In order to utilise the WinTV-CI's decoding capabilities, a user will be required to obtain an appropriate CAM for the broadcaster. Unfortunately, there is currently no compatible CAM available for Sky TV, ruling out the possibility of viewing subscription based Sky channels.
Official press release: Hauppauge first with PayTV on PCs