iPhone software update v1.1.3 now available
No Apple speech would be complete without a mention for portable media player king, the iPod.
Following the introduction of Time Capsule, Jobs moved swiftly to his handheld devices of today, the iPod Touch and the iPhone.
The new iPhone software update, v1.1.3 is available now when iPhone users sync their device with iTunes. Once installed, v1.1.3 will offer the following new features:
Allow users to automatically find their location using the redesigned Maps application
Text message multiple people in one message
Create Web Clips for their favourite websites
Customise their home screen
Watch movies rented from the new iTunes Movie Rentals right on their iPhone
"iPhone doesn't stand still - we're making it better and better all the time," said Jobs. "We've delighted millions of users with this revolutionary and magical product and it's great to share these improvements with them."
Though software upgrades are always appreciated, I'd call the new iPhone features evolutionary as opposed to revolutionary.
In terms of the iPod Touch, Apple has made available immediately five new applications: Mail, Maps, Stocks, Weather and Notes. Very welcome, and much needed, additions to the iPod Touch. All new iPod Touch devices will come pre-loaded with the applications, but existing owners face a problem, they'll need to purchase the software upgrade for $19.99 via iTunes. A little harsh.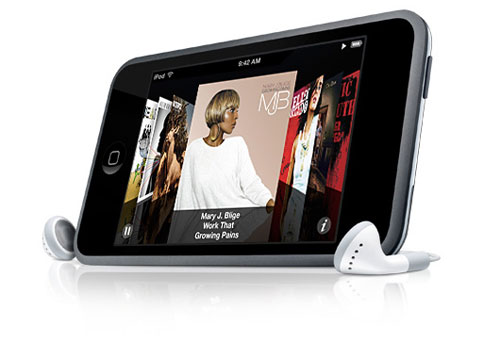 "These amazing new mobile applications make iPod touch not only the best iPod, but the best Wi-Fi mobile device in the world," said the Apple CEO. "With its revolutionary touch interface and software, plus its stunning 3.5 inch screen, iPod touch is evolving into the first mainstream Wi-Fi mobile platform of the 21st century."
Official press releases:
Apple Enhances Revolutionary iPhone with Software Update
Apple Announces Major Software Upgrade for iPod touch