An 11 inch screen for $2,500

This pricey little OLED screen has been available in Japan for a while but Sony announced at CES today its immediate availability in the US. The XEL-1, pictured below, can be picked up now at select Sony Style stores throughout the US for a grand $2,500.
It's a lot to ask for a mere 11" of viewing, but then, it is only 3mm thick and does give a contrast ratio of 1,000,000:1.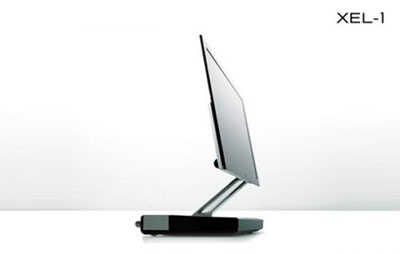 We're keen on OLED displays, they're thin, better for the environment and provide a picture far superior to LCDs. No news on UK availability but we dread to think what the UK RRP would be. We'll need to see OLED TVs go up in size and down in price before we get really interested.