If football fans ever needed a reason to adopt high-definition television, there could be no bigger incentive than a tournament taking place only once every four years; the FIFA World Cup Finals.
Last time around, the 2006 event - held in Germany - was filmed and broadcast in high definition, but the crisp clear images were available only via premium packages from Sky and Virgin Media, both of which had launched their HD services only weeks before kick off.
Fast forward four years and not only is the nation's hope restored after that torrid penalty shootout against the Portuguese, but HD broadcasts are now more widely available from various sources - and at lower costs, too.
If you're hoping to hop on board the HD bandwagon, you're cutting it close with just over a fortnight to go until kick off, but we've compiled this little guide to help you determine the simplest route to a high definition World Cup.
Before we get started, an important proviso; in order to make use of HD broadcasts, you will require a HD-ready television capable of providing a minimum 720p resolution. If your set isn't HD-ready, consider upgrading to a new TV with Freeview HD or Freesat tuners built in; both of which will enable you to enjoy HD broadcasts without the need for a set-top receiver.
For the purpose of this guide, we're assuming you're already in possession of a HD TV and are just looking to find the easiest route to HD broadcasts.
Option 1: Freeview HD
After a long wait, HD broadcasts are now available by the nation's free-to-view digital terrestrial service; Freeview. Retrieved by existing rooftop aerials, Freeview HD is likely to be the most convenient choice for many users, but there is an immediate catch. As a relatively new service, Freeview HD isn't yet available to all - only half of the nation is expected to receive coverage in time for next month's World Cup.
Before you opt to take the Freeview HD route, check to ensure the service is available at your address using Freeview's simple online coverage checker.
No coverage just yet? Move on to Option 2.
If Freeview HD is available in your region, here's the good news; the vast majority of the 64 World Cup games will being shown in high definition on either BBC HD or ITV1 HD, and all you need to be able to pull the broadcasts out of the sky is a Freeview HD set-top-box.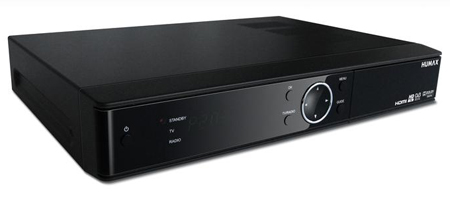 Older Freeview receivers are unfortunately unable to capture HD broadcasts as they feature what's called a DVB-T tuner. Freeview HD is broadcast via the DVB-T2 standard and is therefore only compatible with with new, Freeview HD-certified receivers, like the Humax HD-FOX T2 pictured above.
At the time of writing, a Freeview HD receiver can be purchased with prices starting at around £99.99. If your area has coverage, this is sure to be one of the cheapest and simplest routes to HD World Cup footage.
But what if you need to pause live matches or record some of those 12-noon kick offs? What you'll need is a Freeview HD PVR (personal video recorder). At present, only one such box is available to UK consumers; the Philips HDT8520. Priced at £299, it'll allow you to record up to 125 hours of high definition footage, letting you watch one match whilst recording another - crucial for those simultaneous 3pm kick offs.
Option 2: Freesat
If you can't get Freeview HD, don't worry as there's another free-to-view service that's available to just about the entire country. It's called Freesat and, as the name suggests, it's delivered via satellite.
Herein lies a potential problem; in order to get Freesat, you'll need a satellite dish installed at your property. If you already have a dish - say from a previous Sky subscription - you'll be good to go, but for those who don't have a dish, Freesat satellite installation packages start from around £80.
Once you've got your dish up and running, however, it's clear sailing from here on in. Like Freeview HD, all you need is a Freesat HD set-top-box - and prices for these start at around £70 from most retailers.

If you need PVR functionality - allowing you to pause and record live TV - you're also in luck. Freesat HD PVRs - like the Humax FOXSAT-HDR, pictured above - are readily available with prices starting at around £199.99.
Option 3: Sky+ HD
We've taken a look at the two free-to-air solutions, now let's turn our attention to the UK's leading subscription-based supplier; Sky.
The thought of a monthly subscription - and a 12 month minimum contract - might be off putting, but don't turn away just yet. With the current offers available, Sky+HD might work out cheaper for you in the long run.
In order to get Sky+HD, you'll need a satellite dish and a Sky+HD receiver. The good news is that new Sky customers are currently entitled to a reduced £30 installation, a free receiver and £25 worth of Marks and Spencer vouchers.
That's a good incentive to start with, but you'll then need to factor in your monthly subscription. Sky's most basic package, the Variety Pack - which includes channels such as Sky 1, Bravo, Gold and Living - is available priced at £18 per month. As part of that package, you of course also get all of the SD and HD free-to-air channels, including BBC HD, ITV1 HD and Channel 4 HD.
What's useful is that the Sky+HD receiver arrives with PVR functionality as standard, so for a first-year cost of £246 (12 x £18 plus £30 installation), you're getting the ability to pause and record live TV, a greater selection of channels, a satellite dish and of course the World Cup in HD.
Another advantage to Sky is that for an additional £10 per month, you can obtain a HD Pack that opens the door to a wider selection of HD channels.
If you're really caught up in football fever, Sky also has a range of World Cup-themed receivers to choose from. Be warned, however, that these limited edition receivers will set you back £249 for the box alone - whether you're a new customer or not!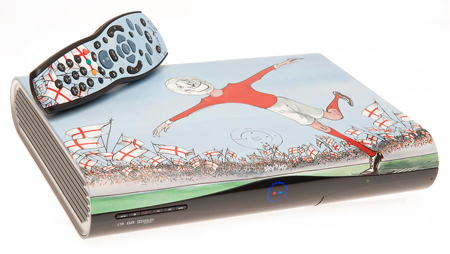 Before you pick up and dial Sky, there are a few potential drawbacks you'll need to be aware of. In order to get Sky+HD, you will require an active Sky or BT phone line. Not a problem if you already have one, but if you don't, remember to factor in the monthly line rental.
More importantly, should you ever cancel your Sky subscription (say after the 12 month contract has expired), you'll no longer be able to use the PVR functionality of your box - it will still allow you to watch all of the free-to-air channels, but it won't let you pause or record them.
Considering that the minimum subscription could cost you in excess of £1,000 over the course of five years, Sky isn't the cheapest long-term solution.
Option 4: Virgin Media
Last but not least, there's an option that doesn't come via the air, it instead travels through underground cable; Virgin Media.
In order to become a Virgin Media customer, you first need to ensure cable services are available at your address - you can check by entering your post code at virginmedia.com. If you're not in a Virgin Media area, sorry, you'll need to reconsider options one, two and three.
If you are in a Virgin Media area, here's what's on offer. Take out a Virgin Phone Line - priced at £11.99 per month - and Virgin's basic M+ TV package can be yours at a cost of £5.50 per month. As part of that package, you'll get 65 channels including the three free-to-air HD offerings; BBC HD, ITV HD and Channel 4 HD.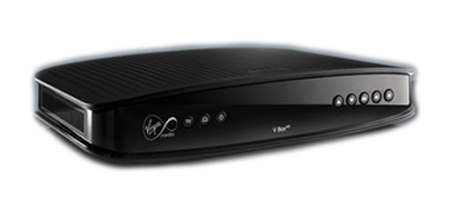 There's a 12-month contract to take into account, and whilst Virgin is currently offering a V HD receiver for free, installation is charged at £49. Nonetheless, an annual total of £115 excluding line rental - or £259 inclusive - still seems a good enough deal.
If you're wanting PVR functionality, however, that's extra. In order to be able to pause, rewind or record live TV, you'll need to take out a V+ package - charged at an additional £5 per month.
Summary
There's clearly a lot to take into consideration - and we haven't touched on the various bundles available from the likes of Sky and Virgin - but our collected data does unearth at least two key points: 1) Freesat is the cheapest route to a high-def World Cup if you have an existing satellite dish. 2) Freeview HD is the cheapest option if you live in a Freeview HD area and don't have a satellite dish.
If you need more channels, both Sky and Virgin offer attractive solutions and both offer PVR functionality at a reasonable price. Though, you'll need to ensure installation can be booked prior to kick off on June 11th.
On the other hand, if you're just hoping to find the cheapest means of watching Rio lift that golden trophy in high definition on July 11th, you need look no further than Freesat or Freeview HD.