This weekend there has been lots of coverage of the proposed UK "pornwall" internet filtering system as proposed by Prime Minister David Cameron. Some complain that it simply isn't fit for purpose, that the internet filters and blocks won't work to provide the desired outcome. Also it has been brought to our attention that the mandatory filter system will be controlled by Chinese communications company Huawei. Another story I read provides a list of what The Open Rights Group (ORG) says will make up the default filter list most people will agree to. The pre-ticked options include the obvious pornography and violent material but there are other choices such as "web forums" which may be automatically blocked.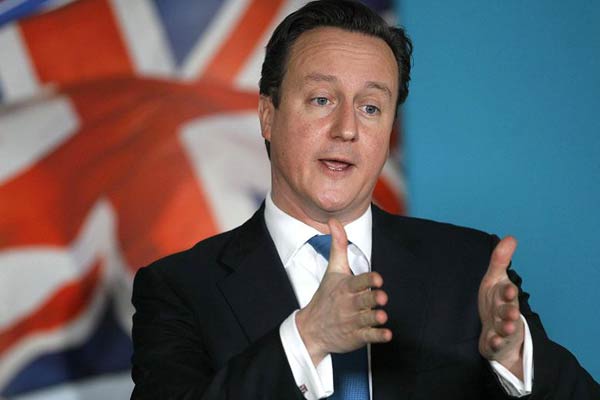 In an Open Rights Group blog post called Sleepwalking into censorship Jim Killock writes that he has a good idea of what the pre-ticked options, which people will see on their ISP contract agreements, will be. He asserts that it won't just be about hardcore porn. He compiled a list of what will probably be the default pre-ticked blocking options "based on current mobile configurations and broad indications from ISPs". The list is directly below:
(1) Screen one
"Parental controls"
Do you want to install / enable parental controls
☑ yes
☐ no
[next]
(2) Screen two [if you have left the box ticked]
"Parental controls"
Do you want to block
☑ pornography
☑ violent material
☑ extremist and terrorist related content
☑ anorexia and eating disorder websites
☑ suicide related websites
☑ alcohol
☑ smoking
☑ web forums
☑ esoteric material
☑ web blocking circumvention tools
You can opt back in at any time
[continue]
Killock says the government will sleepwalk us into censorship because many people stick with defaults, a popular 'choice architecture' idea with PM David Cameron, he says. The ORG blog post says the filtering isn't harmless or good as it could have a heavy impact on the internet economy as legitimate websites are sometimes wrongly filtered. Killock says it would be better if things worked as the ISP's currently prefer - the 'active choice' where people opt-in to certain filters.
What no HEXUS forums?
'Web forum' blocking seems a bit odd but I have had experience of such a filter when I holidayed abroad, not so long ago. I checked the hotel had free Wi-Fi before I decided upon it. We stayed for about a week there and all was fine with the free Wi-Fi for all but the last two days. It was a Friday and sometime during the day at the hotel I used my computer and found a large percentage of my favourite links were blocked by 'Sonicwall'. (Just like the screenshot below.)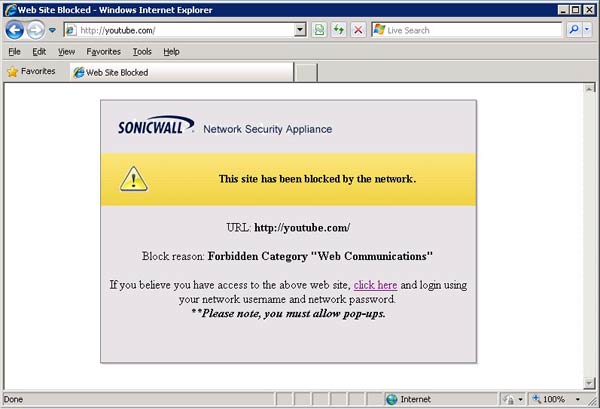 The sites which were blocked included YouTube, I think the reason given was "bandwidth" at our hotel. Also I remember the BBC News site was blocked (but not CNN), Facebook was blocked, marked as "Social networking" or "Photo sharing" and HEXUS forums were blocked as "Web forums". I complained at reception but they knew nothing and told me the network 'guru' was away for the weekend.