Its PC market slippage news time again. Market analyst and research firms IDC and Gartner have both released new figures showing how the PC industry is doing. During the last quarter their figures show that sales of PCs have dropped a larger than expected 10 per cent, compared to the same period a year ago.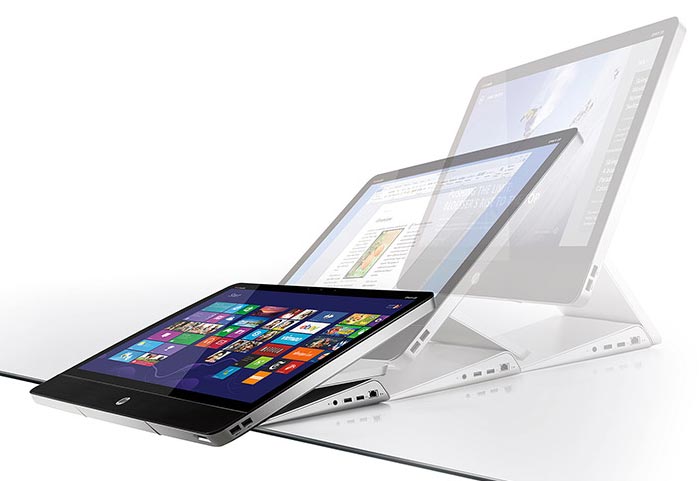 IDC
IDC headlined its findings by stating that the PC industry declined by 11.8 per cent year-on-year. It said 66.1 million units shipped worldwide in Q2 2015 – analysts had expected more than that to shift and thought we would have seen a decline of about 10 per cent.
In explaining the decline, IDC noted that it was slightly worse than expected but "the overall trend fits with expectations". A year ago PC sales were stronger thanks to the end of support of Windows XP impacting upon the market. This year IDC says that there is a general reduction of PC inventory to entice new buyers as PC makers save up new designs for the Windows 10 launch.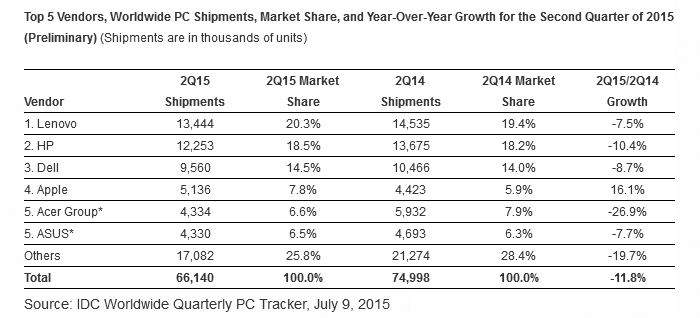 Looking at the rest of 2015, Loren Loverde, Vice President, Worldwide PC Trackers & Forecasting at IDC said "We're expecting the Windows 10 launch to go relatively well, though many users will opt for a free OS upgrade rather than buying a new PC. Competition from 2-in-1 devices and phones remains an issue, but the economic environment has had a larger impact lately, and that should stabilize or improve going forward."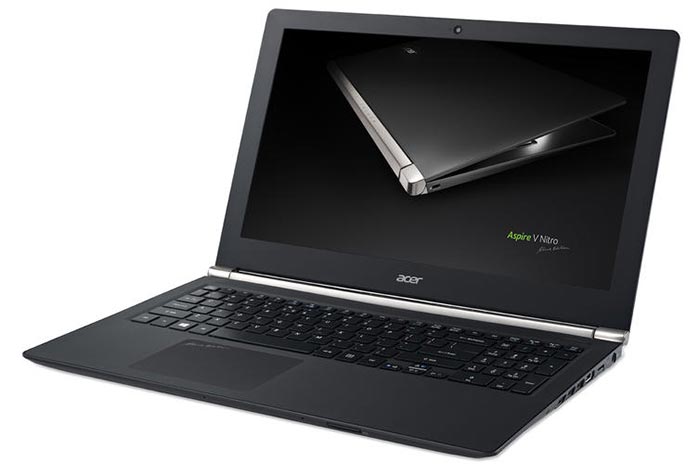 Gartner
Gartner headlined its findings by stating that the PC industry declined by 9.5 per cent year-on-year. It tallied 68.4 million PC sales worldwide in Q2 2015 and noted that this was the "steepest PC shipment decline since the third quarter of 2013".
Pondering over what happened in Q2, the Gartner analysts put forward three major reasons for the drop in shipments as follows:
Appreciation of the US Dollar against local currencies. Most markets are price sensitive and HP was seen to suffer a steep decline in EMEA sales, probably due to currency impact.
Last year's PC sales upswing due to the end of Windows XP support was a stimulant for PC desktop sales, it had much less impact this year.
PC maker inventory control ahead of the Windows 10 launch.

Both IDC and Gartner seem to agree on the PC industry pecking order and general magnitude of sales. The launch of Windows 10 should precipitate a flood of new devices from PC makers – however it remains to be seen if there will be a large wave of people buying upgraded PCs with the new OS. PC and PC component makers have been cautious to predict a big wave of hardware upgrades in the wake of Windows 10's launch.