Lenovo and ASUS are readying new Google Chromebooks that will sell for as low as US$149, according to Taiwanese tech industry journal DigiTimes. This new pricing low for notebooks is thought to be thanks to the cooperation of China-based Rockchip – a firm well known for its price busting mobile processors.
The upcoming Chromebooks from Lenovo and ASUS are both said to be 11.6-inch devices. Priced before discounts and promotions, at US$149 from launch, these will significantly undercut Acer's best selling C720 Chromebook which starts at $199.
DigiTimes says that the upcoming Lenovo Chromebook will be configured with the Rockchip RK3288 processor. This is a powerful quad-core ARM Cortex-A17 based SoC which runs at 2GHz combined with 2GB of RAM, packs a Mali-T764 GPU, offers fast connectivity options and 4K video decoding. Whilst the ASUS machine's processor isn't specified it is implied, in the report, to be the same.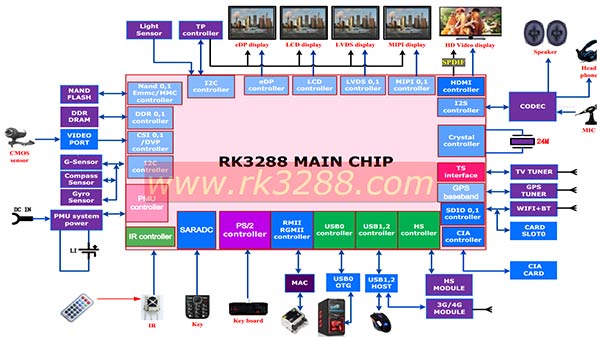 The Lenovo Chromebook is expected for 2014/2015 New Year time, while the ASUS example will definitely be a 2015 launch. The pricing of these 'laptops' is expected to put further pressure upon Microsoft which is trying to get Windows 8.1 laptops out from manufacturers at prices comparable to Google's Chromebooks but with the Microsoft devices and services ecosystem 'advantage'.
Earlier in the week we saw a Reuters report concerning Rockchip and Intel collaboration plans. It suggested that Rockchip might terminate its ARM SoC product line in favour of making Intel chips. Rockchip already worked with Intel this May to make Intel-branded SoFIA SoCs. While Chromebooks can simply use the ARM or Intel architecture to run the same apps an Intel Rockchip might allow Microsoft to bring its 'full fat' Windows to laptops approaching this new US$149 low point.