Dell has plans to boost its notebook sales by as much as 40 per cent next year. Taiwanese computer business journal DigiTimes reports that the system building giant is getting quotes from various Taiwan-based notebook ODMs to output 30 million Dell branded notebooks next year. In other Dell business related news, the company has become one of the biggest businesses to accept Bitcoin payments for its goods and services.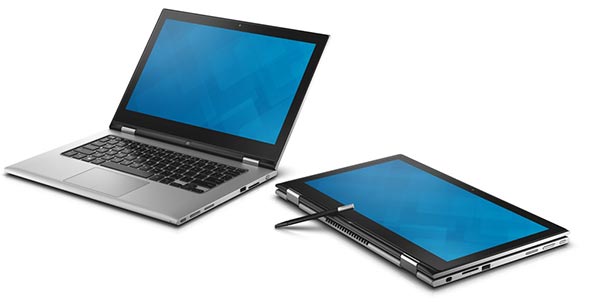 Dell's notebook thrust
This year industry analysts estimate that Dell will ship just over 20 million notebooks so being able to boost that number to 30 million would be a significant feat. However DigiTimes says that Dell has ordered production of 30 million notebooks, split 50:50 between Compal Electronics and Wistron, for next year.
It is noted that most of the increased take-up will be from enterprise. This ties in with what we recently heard from Intel's CEO Brian Krzanich. In a call discussing financial quarterly earning Krzanich told the WSJ that "The installed base of PCs that are at least four years old is now roughly 600 million units, and we are seeing clear signs of a refresh in the enterprise and small and medium businesses." Indeed the DigiTimes report mentions the end of support for Windows XP resulting in fresh demand for enterprise notebooks. Another nugget of information from Taiwan is that Dell's Alienware laptops are also "seeing strong sales" recently.
Dell accepts Bitcoin payments
Dell is also in the news by becoming one of the biggest companies so far to begin to accept Bitcoin payments. "We're piloting Bitcoin, the world's most widely used digital currency, as a purchase option on Dell.com for consumer and small business shoppers in the U.S." the firm wrote on its blog.

In its 'How to pay with Bitcoin' video Dell starts by informing us that "Bitcoin digital currency makes it possible to buy and sell online from anywhere in the world," which would be nice, but this Bitcoin payment pilot scheme is only for US residents… US readers might also be interested to hear that Dell is currently offering 10 per cent off its Alienware gaming laptops (up to a maximum discount of $150) if you pay using Bitcoin.