Acer named Jason Chen as the new company CEO and President today. Mr Chen resigned from his position as vice president of worldwide sales and marketing at Taiwan Semiconductor Manufacturing Co. (TSMC) this morning. The new coincides with Acer's Q3 results which showed a worse than expected loss of 13.1 billion Taiwan Dollars (about £270 million).

The surprise announcement of Chen as the new CEO and President follows the news, late November, that Acer founder Stan Shih was taking over as chairman and president in favour of the previously announced candidacy of Jim Wong. The man at the top before Shih stepped up was J.T. Wang but he quit over Acer's previous poor performance record.
As mentioned in the intro Acer made a loss of about £270 million in the three months leading up to September (Q3, just published). A large proportion of the losses are said to be "due to a rise in inventory levels and one-time compensation payments related to longstanding litigation," reports AFP. However there is still bad news to come if the current quarter plays out as expected with a 10 per cent drop in sales of portables.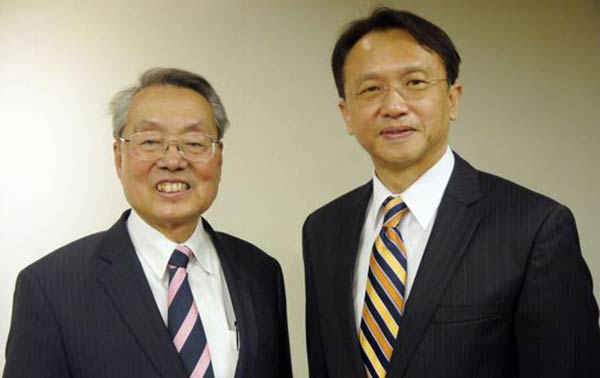 Shih and Chen
Back on the topic of the new CEO and President; Jason Chen came directly from a leading role in Taiwan's premier chip making firm TSMC where he has worked in his current position since 2005. "We consider him to be the ideal executive to lead our transformation with his wealth of new thinking, international perspective, and willingness to face this challenge. Moreover, he shares the consensus on our strategy and development for Acer's future," Acer Chairman Stan Shih said in a statement emailed to Focus Taiwan.
We are told that Stan Shih will stay on running the Acer 'Transformation Committee' to help build a track towards a light source at the end of the tunnel. The new CEO and President of Acer, Jason Chen, will be at his new desk from 1st January 2014.