ASUS, a major Microsoft hardware partner, will abandon Windows RT devices for the foreseeable future. ASUS Chief Executive Jerry Shen told the Wall Street Journal the news on Friday following the computer maker's post earnings investor conference.
The ASUS Windows RT tablets which have been available (namely the VivoTab RT) have suffered from weak sales, said Shen. Also he told the WSJ that the company took a write-down on its Windows RT tablets in Q2 though declined to name a figure. "It's not only our opinion, the industry sentiment is also that Windows RT has not been successful," noted Shen. This news was hinted at last week when ASUS chairman Jonney Shih told AllThingsD that Windows RT's outlook was "not very promising" and said he would be focussing time and energy on Intel devices only, which offer backwards compatibility with Windows desktop applications.
Since Windows RT's launch many hardware makers have watched from the sidelines and then decided not to launch any devices. Companies such as Samsung, HTC and Nokia are included in that list. It seems like only Dell and Lenovo are left along with Microsoft itself.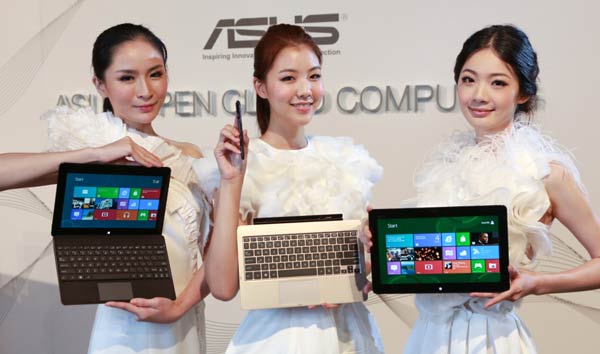 That Windows RT is a bit of a damp squib does seem to be quite a commonly held belief with really only Microsoft and Nvidia talking it up right now. Furthermore Windows 8 on Intel tablets doesn't seem to be that popular, only last week we heard about Acer choosing to expand its offerings based on Google produced OSes while it simultaneously slashed the price of its Iconia W3 tablet.
Meanwhile ASUS continues to have success in making and selling Android based tablets, both its own models and the Google Nexus line. According to recent leaks it is pretty certain that the new Nexus 10 model will be made by ASUS, Samsung was the previous Nexus 10 tablet partner/maker.