ASUS has managed to achieve profits of US$202 million from its operations during Q1 2013, it has been revealed today. Despite the well reported decline in the PC market, ASUS has improved its profits, year-on-year, by almost 6 per cent. Declines in PC component and notebook sales were more than offset by healthy sales of tablets.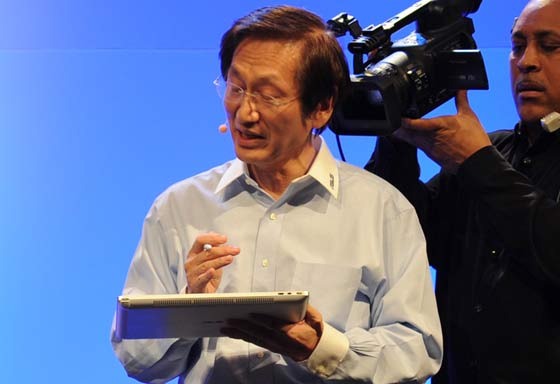 ASUS made $202 million in profit during Q1 2013 from total sales revenue of $3.5 billion. The Taiwanese firm, which is the fifth largest supplier of PCs, did suffer declines within its core business of computers and computer components but these declines were more than made up for by its success in the tablet market. The latest financial reveal that ASUS sold more than 3 million tablets during the most recent quarter, traditionally a quiet one for the sales of electronics.
The Wall Street Journal suggests that many of ASUS's tablet sales were accounted for by the Google Nexus 7 Android device but of course ASUS has several of its own designed and branded tablets, and we can expect the range to keep growing. However the firm forecasts earnings of a similar magnitude to Q1 during Q2, as the computer industry seemingly treads water, waiting for the next big thing from Intel, AMD and Microsoft.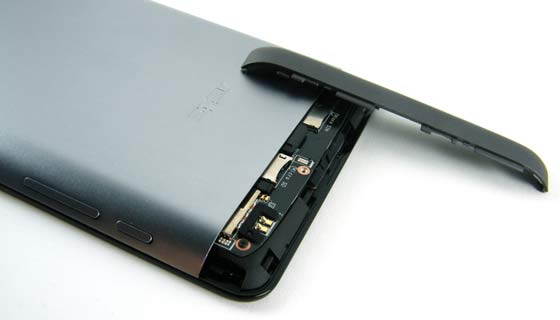 The recently revealed ASUS Fonepad
Windows 8 tablets for under US$300
The ASUS CEO, Jerry Shen, has high hopes that Windows 8 tablets are going to be a big seller later in 2013. Shen said his company is "very optimistic about sales for Windows 8 tablets this year". He thinks that Microsoft tweaking its Windows 8 certification to allow smaller devices such as 7-inch tablets will help make the platform a success. Shen believes that the smaller Windows tabs will help them compete better on price with the alternative mobile OSes and expects to be marketing sub-$300 Windows 8 tablets before the year is out.
Recent research by Strategy Analytics shows Windows tablets are gaining momentum, approaching 8 per cent of the branded tablet market in Q1 2013, but sales are still dwarfed by Android and iOS devices.