Tesco has announced that its budget Hudl tablet has surpassed the 500,000 sales milestone. The supermarket giant also noted its intentions to launch a successor model later this year, according to plans in its 'preliminary result 2013/14' financial report.
Priced at £119, the 7-inch 1440x900 screened Hudl tablet was launched back in September 2013 and sold 300,000 units by the start of December. It features 16GB of storage which is expandable with an additional 64GB via a microSD card slot. The Tesco Hudl comes with Android Jellybean 4.2. The tablet also works as a gateway to Tesco's digital services including Blinkbox movies and TV, music and Clubcard TV, banking and shopping for groceries alongside the native Google Play store.
"This [financial] year we launched the Hudl, our very own tablet," said Tesco in a statement, According to PCR-Online. "It was recently named winner of the 'ReThink Retail Technology Initiative of the Year' and we plan to launch a second device later this year." However, we are still awaiting further details regarding specifications, pricing and release dates.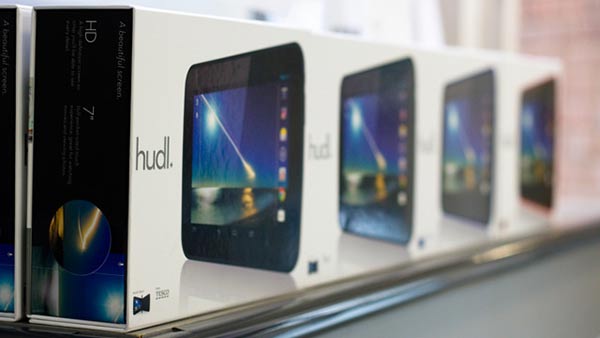 Strong online sales
The supermarket also reported an 11 per cent rise in online sales since last year, being the only good news in the supermarket's poor annual financial results headlined by a 6 per cent fall in profits to £3.3bn, during the year ending 22nd Feb 2014.
The company outlined plans for multi-channel growth at its Investor Day in February, V3 reports, this includes expanding its mobile offerings and putting aspects of the Internet of Things into practice. Tesco is also said to be building a digital development centre in London to improve its web services and gain technology skills.
Chief executive at Tesco, Philip Clarke said: "We are transforming Tesco through relentless focus on providing the most compelling offer for our customers. Our results today reflect the challenges we face in a trading environment which is changing more rapidly than ever before. We are determined to lead the industry in this period of change." Clarke went on to say that Tesco was focussing on high-returning overseas developments in the Far East and has completed an exit from the US.