Intel has announced it is "bringing a global brand to local audience with an experience that is new for Intel." For the first time consumers will be able to visit an Intel retail store later this month when the first of several 'Intel Experience Stores' opens in New York on 23rd November. The stores are said to be just 'pop-up' stores for the holiday season rather than part of a long term strategy change for Chipzilla.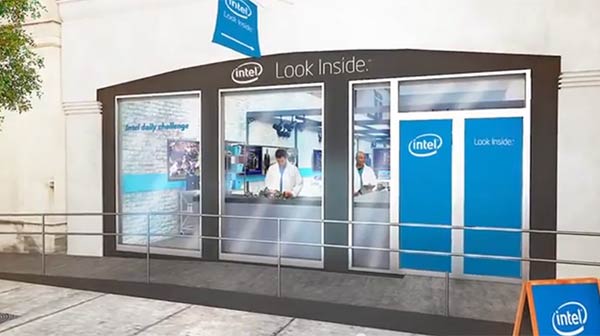 We are told that shops will host events to appeal to everyone, plus have free coffee on offer, which is difficult to criticize. Intel has bold claims for its retail efforts; "This is not your average pop-up retail store. We are redefining retail and intend to retail the consumer experience," says the video narrator.
The store will physically change layout three times a day for different purposes such as presentations, demonstrations and retail. Events include some that will be devised by the local community and the members of the Tech Disruptors Program. Another initiative to get people through the doors will be for recycling used electronics – Intel will donation cash raised from this recycling activity to local schools.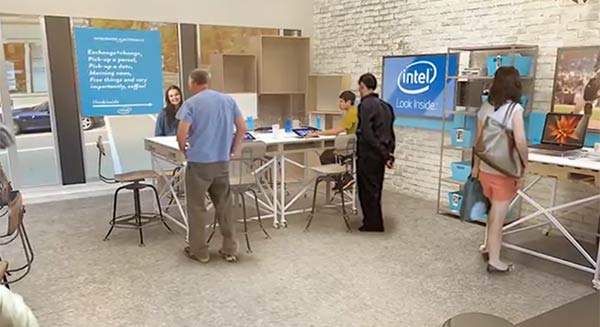 Looking at the video - what Intel will be offering doesn't appear to be very slick for such a high tech company. The shop layout and presentation video looks like an unhappy project by candidates in the BBC's Apprentice reality show. I know that the shop has to change function and layout several times a day but employing what look like car boot sale standard wallpapering tables to show off the retail wares is pretty uninspiring.
In fact I have had a poor experience of Intel retail before. After visiting the disappointingly tired Intel Museum not too long ago I was funnelled through the Intel (Museum) Store which is full of tat and comparable to a 'Pound Shop' (Dollar Store) electronics area but with the Intel logo printed on everything. See Intel's 'top sellers' screengrab below.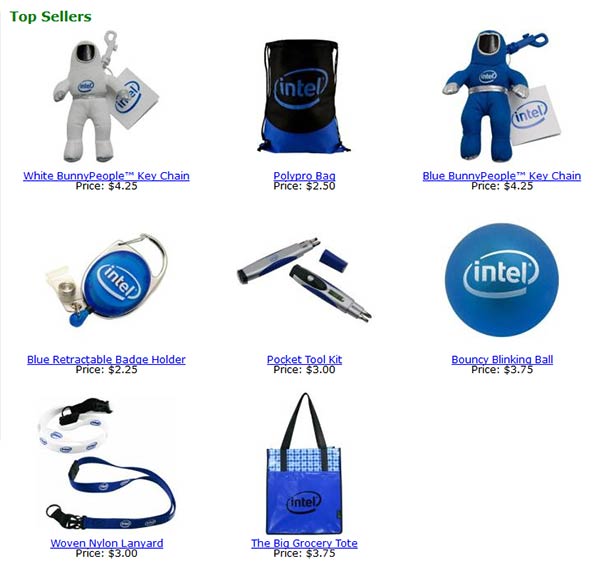 More stores and locations will be announced in the run up to 23rd November when the first store opens at 10am in NoLita, New York.