Super-fast grocery deliveries are increasingly trendy in urban areas of the USA and now such a service has kicked off in the UK. Of course it's started in London, the debut area is a "handful of postcodes in North London" according to a report today on TheNextWeb.
The new service is called PocketShop and it offers a service which allows customers to "shop from your phone, with delivery in an hour". Apparently it's "the most convenient way to shop". The website suggests that the service is "perfect for top-up shops, emergencies or when you just can't get out".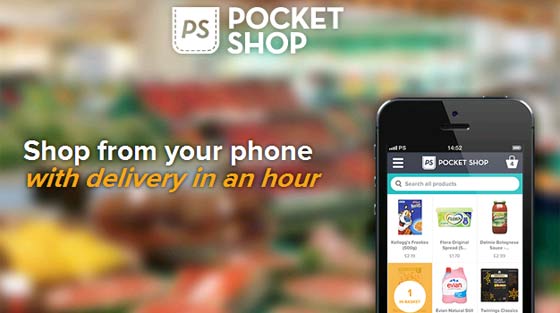 The PocketShop service currently covers areas in/around the London Borough of Camden according to TNW. This is probably because the start-up is based in this location under the wing of Forward Labs, a new start-up foundry. Plans are that the PocketShop service will expand to cover the complete London area by the end of summer, before the service is launched in other UK cities.
Other things you might need to know about PocketShop are;
The service runs from 9am to 9pm, Monday to Friday
One hour delivery costs £8.65
Three hour delivery costs £5.35
Delivery charges aren't affected by the size of your order
Service focuses on essentials such as milk, coffee, bread and meal ingredients
Credit cards accepted
As you can see, there is a price premium for convenience and the products on offer in the shop also aren't very keenly priced as compared to your nearest supermarket. I've screen-grabbed what is supposed to be a selection of the "most popular" items for your perusal.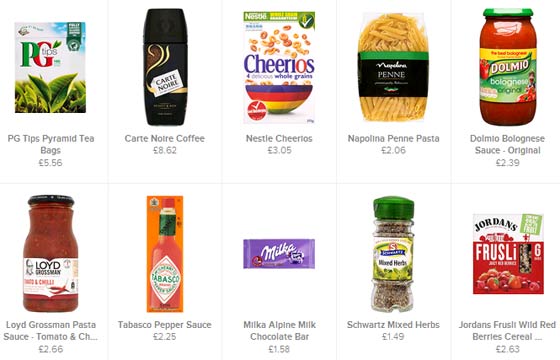 TNW reckons that Tesco and other parties will be keenly watching how the PocketShop business fares. If people around Camden will shell out £14.21 for a box of PG Tips within the hour then there is bound to be competition springing up. Personally I think deliveries during less social hours and at weekends would make the service much more attractive, for me the hours between 9am and 9pm Monday to Friday aren't usually inconvenient for nipping out.