Just a day after HMV collapsed we have news that Blockbuster has called in administrators Deloitte. There are nearly 4,200 employees at 528 Blockbuster stores in the UK. As I write no statement has been forthcoming from the troubled entertainment rentals firm. However a partner at Deloitte, Lee Manning, has talked to reporters from Sky News. He suggested the demise of Blockbuster was down to competition from internet based companies and digital downloads.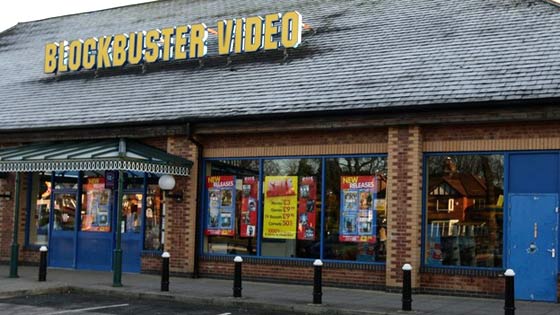 Blockbuster had planned to create its own online offering but those plans were too little and have proved to be too late. Just like with HMV, the administrators are seeking to sell the business rather than close it and sell off its constituent assets. "We are working closely with suppliers and employees to ensure the business has the best possible platform to secure a sale, preserve jobs and generate as much value as possible for all creditors," said Deloitte's Lee Manning. He informed reporters that "The core of the business is still profitable and we will continue to trade as normal in both retail and rental whilst we seek a buyer for all or parts of the business as a going concern."
Blockbuster went bankrupt in the US in 2011 but was taken into the fold by US satellite TV provider Dish Network. The UK arm, also owned by the US company is run as a completely separate concern.
Gift cards to be honoured
Unlike in the case of HMV, giftcards are still worth something "During this time gift cards and credit acquired through Blockbuster's trade-in scheme will be honoured towards the purchase of goods," said Manning.
Blockbuster is the third retail casualty of 2013. The Telegraph quotes a retail analyst from The Economist Intelligence Unit as saying "A theme is beginning to emerge on the high street as sellers of obsolete products using outmoded channels and inflexible business model see their creditors waiting until after Christmas to call in debts. The administration of Jessops last week has opened a floodgate of administrations on the UK high street and Blockbuster is just the latest 'zombie' company to bite the dust."
Do readers think there any other zombies left on the high street?