GAME Retail Ltd has opened a hotel suite near the Westfield Stratford City Shopping Centre with views over the 2012 Olympic Village. The GAME Pad is located in the Stalybridge Suites London Stratford Hotel. GAME describes the suite as offering "the ultimate gaming experience". The suite of rooms is on the 12th floor which, Joystiq says, "offers a spectacular view... with the O2 Arena visible in the distance and the ever-present buzz of the London railways just below."
Gaming pedigree
Guests will have access to both a Wii U and PS3 in the lounge area and the bedroom is equipped with an Xbox 360. Each of the consoles is hooked up to a dedicated 40-inch TV and you will find that the top-10 charting games for each system are provided. The suite is also equipped with specialised furnishings thought to appeal to gamers; bean bag chairs and lava lamps...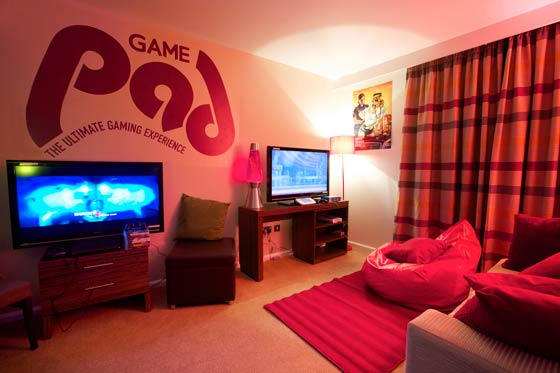 The GAME Pad consists of a suite of rooms including a lounge area, a bedroom, en-suite bathroom and en-suite kitchen. As the guys at Joystiq saw it, the bedroom had a King-sized bed, so if you stay with a pal I suppose you'll have to sleep Laurel and Hardy style or someone gets the short straw and gets the sofa.
The suite is also made to cater for stereotypical gamers' diets, as there are lots of junk food snacks, soft drinks and alcoholic drinks and four pizzas provided in the evening, you will also get breakfast in the morning. A one night stay at the GAME Pad is priced at £199, bookings available from January.
Hotel pedigree
The 162-room Staybridge Suites London Stratford hotel is located in the Westfield Stratford City Shopping Centre and just a 5 minute walk from the 2012 Olympic Village. The suites are "in the heart of Europe's largest shopping centre... with only a 200 metre walk from Stratford Tube, Railway and DLR Stations, you are within minutes from London City, Canary Wharf, the O2 Arena and the ExCel Exhibition and Conference Centre." There is also complimentary high speed wireless internet throughout the hotel.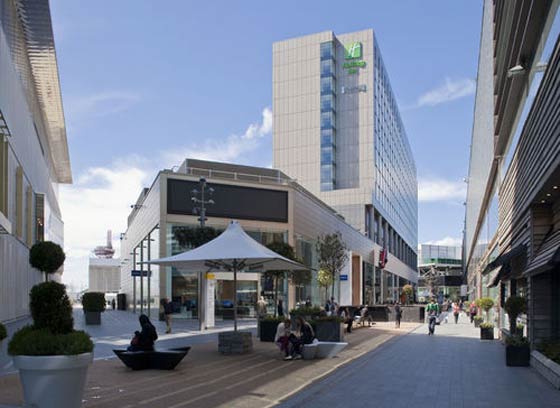 Is GAME onto a winning idea?