Carphone Warehouse has announced that last week was its best ever for sales of tablets. As part of its Christmas promotions and thanks to manufacturer discounts many tablets have had their prices cut in recent weeks and consumers are responding well. The high street phone retail chain said sales were up by a huge 75 per cent since the price cuts were implemented.
Graham Stapleton CPW's chief commercial officer said "The Christmas shopping season has hit early; our customers are snapping up our cut-price tablet devices in huge numbers and setting new records. Last week we sold nearly double (175%) the number of tablets compared with our previous most successful week ever – Christmas week last year."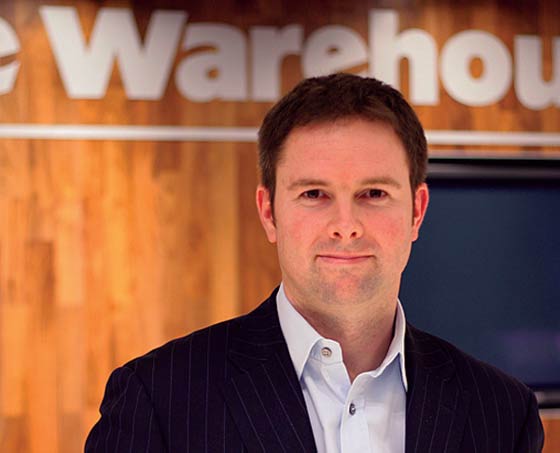 CPW chief commercial officer, Graham Stapleton.
A week earlier CPW reported its financials showing profit before tax was up 30 per cent. The company had done well promotion weekly "Smart Deals" and following the launches of new handsets. It also said that it intended to offer the cheapest tablets on UK high streets.
Stapleton also commented on the decline of PCs and rise of tablets that many firms have been slow to adapt to; "Desktop PC sales have been in decline for years and the tablet market has only gone from strength to strength. We know that our customer's needs are continually changing and consuming media on the go has become increasingly popular. Tablets have developed the cool factor and it's this trend that has placed tablet devices firmly at the top of Christmas lists this year" he opined. Of course it's much easier for a retailer to adapt than the big companies that make the PCs and are suffering from decline.
Current hot deals for tablets at CPW include the Amazon Kindle Fire 7-incher at £109 and the Samsung Galaxy Tab 2 7-incher at £147 with a £30 cheque-back from Samsung and free 8GB MicroSD card. (However since there is a 5% voucher at Currys/PCWorld you can get the same Galaxy Tab deal a bit cheaper there) CPW's ASUS/Google Nexus 7 tablet prices are pretty competitive too with the 16GB version available for £158.
There are going to be a lot of tablets bought this Christmas and CPW, on the high street with its large number of stores and competitive-to-online prices, should see even better figures in the weeks leading up to Xmas.