Electronics retailer Maplin is on the brink of administration proceedings, with only 48 hours left to sign a rescue deal. In a report published a couple of hours ago by Sky News, it was claimed that Maplin and its potential rescuer are aiming to seal a deal by Wednesday, so that it can keep afloat - fixing its "cashflow issues". Christmas at Maplin wasn't very merry, as sales fell approx seven per cent on a like-for-like basis, reports Sky.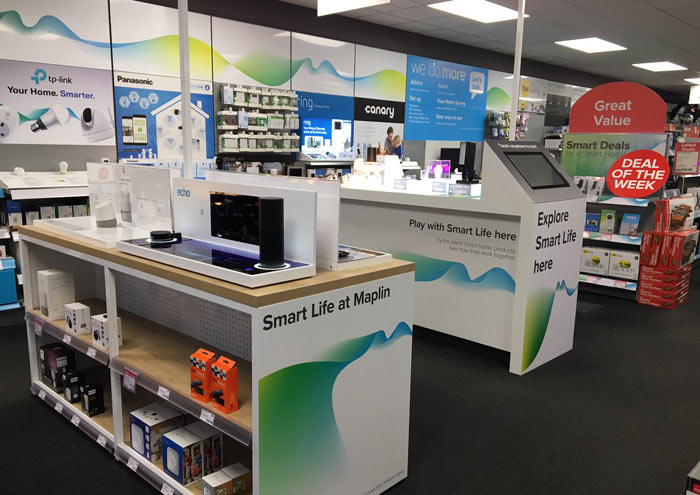 Maplin employs about 2,500 people in around 200 stores nationwide. Its closure would be a severe blow to the staff, as well as people who like to be able to visit local electronics stores. Among its stock of gadgetry in recent years Maplin has carried various PC components, and was always a place to find a wide range of electronic components with a good degree of technical advice available from staff. Since Tandy (Radio Shack) closed in the UK there has been little to rival Maplin on the high street for circuitry assembly and repair components and kits.
The only potential suitor, or even saviour, for Maplin that is known at this time is (surprisingly) Edinburgh Woollen Mill (EWM). This high street empire is owned by 'tycoon' Philip Day, and has recently bought up the likes of Austin Reed, Jaeger, Jane Norman and Peacocks. It is largely a 'fashion' brand as you might guess, so would like Maplin owner Rutland Partners to maintain an interest going forward. This is said to be a condition of any bailout/funding.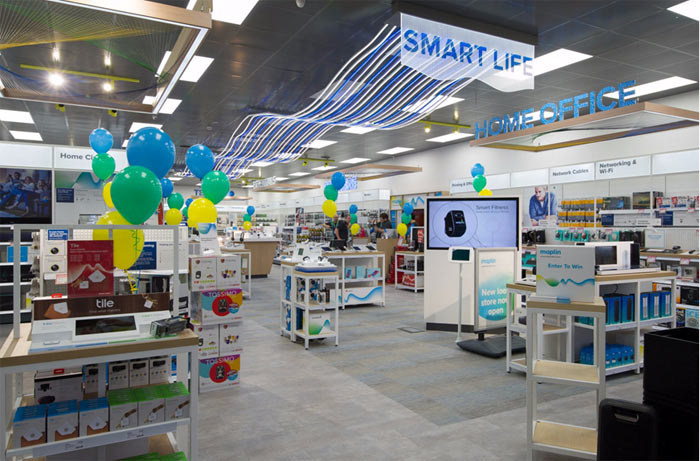 Maplin is said to require tens of millions of pounds to remain as a going concern. However, the talks have been a bit too slow to progress for all parties involved and there's a risk time will run out. If Maplin can get the cash injection it needs a spokesperson said it could "deliver its 2020 multichannel strategy focused on smart tech". Is that a dead-cert strategy to turn around this business? Recent pictures of the store layouts seem to emphasise the growing smart home sector.
UPDATE: Maplin Electronics Limited enters administration
Zelf Hussain, Toby Underwood and Ian Green of PwC have today (28 February) been appointed joint administrators of Maplin Electronics Limited.
Maplin Electronics Limited is a leading UK retailer selling electrical goods to consumers. The company employs 2,335 members of staff and has an annual turnover of £235.8m. Maplin operates 217 stores across the UK and Ireland and has head offices in London and Rotherham.
The company experienced a decline in performance as a result of the softening of consumer demand in what has been a challenging retail environment and higher-priced (US denominated) products. A solvent sale of the business had been pursued by management in recent weeks but unfortunately could not be concluded. Given the cash position of the company, the directors resolved to put Maplin into administration.
The joint administrators will continue to trade the business as normal whilst discussions take place with interested parties in an attempt to find a buyer.