American telecoms giant Verizon Communications Inc. will announce plans to buy Yahoo for about $5 billion. According to separate reports published by Bloomberg and Reuters the announcement will come later today but ahead of the start of Wall Street trading. Only last year Verizon bought up another ailing internet pioneer, AOL, for $4.4 billion.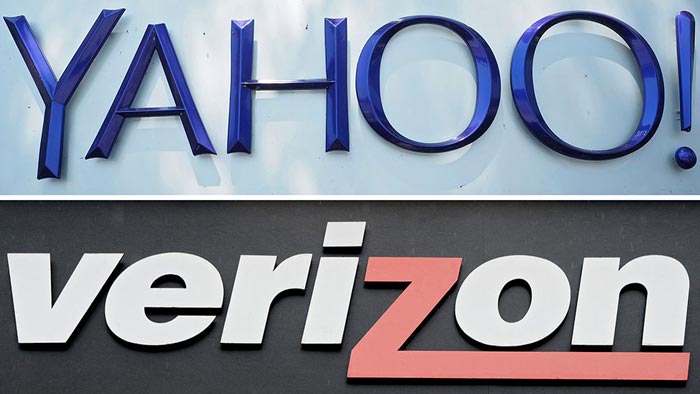 The sale to Verizon is said to include Yahoo's real estate and some intellectual property. Yahoo will survive in a form, not as an operating company but rather as a stakeholder in Yahoo Japan (35.5 per cent) and in Chinese e-commerce company Alibaba (15 per cent). These stakes are worth considerably more than the $5 billion deal for the core assets – they are thought in total to be worth about $40 billion.
Verizon will gain access to Yahoo's advertising technology tools, and assets such as search, mail, and messenger. An analyst speaking to Bloomberg said this was part of a shift in Verizon strategy – to charge customers less for their connections and offset that by "charging advertisers for eyeballs".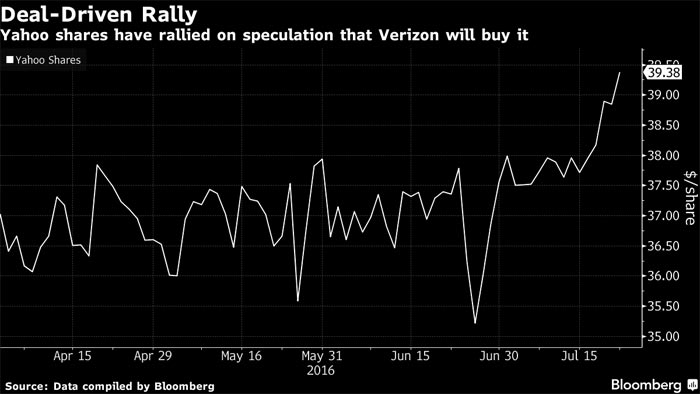 Yahoo was started in 1994 by a pair of Stanford University students, Jerry Yang and David Filo, and quickly became a leader in search, before becoming a popular web portal. By the late noughties Yahoo was haemorrhaging users to Google and other new web destinations. Poaching Google exec Marissa Mayer to head up the company in 2012 saw various ambitious last ditch attempts to make Yahoo great again. However nothing seemed to turn the overall business contraction around, and back in Feb Yahoo started to explore a sale of its core assets due to major investor pressure.