Netflix is very interested in internet connection speeds and promoting net neutrality. In pursuing this interest, the premier subscription-based movies and TV streaming firm has just launched a new tool to help users worldwide check how fast their internet connecting is performing (downstream).
Fast.com is an extremely simple tool to let users quickly check up on their internet download speeds. Simply going to the ad-free site instigates the test, which will take just a moment to complete – there's no user prompts, boxes to check, or form fields to fill. Furthermore this is a pretty useful speed test if you are called to test someone else's machine or net connected device as it requires no plugins and is equally at home on the likes of PCs, mobiles and consoles etc.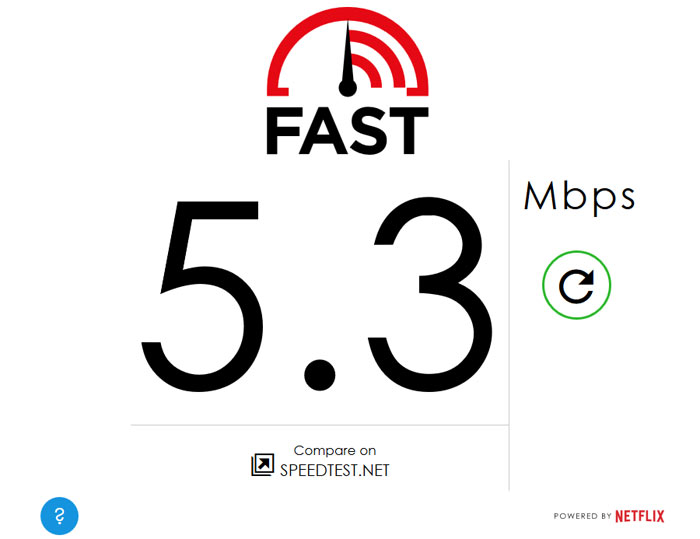 Even on my slow-ish connection the test had completed by the time I switched to the fast.com website tab.
In a blog post Netflix VP of content delivery architecture, David Fullagar, explained the utility value of the new site: "When you're experiencing streaming issues, fast.com allows you to check the download speeds you're getting from your Internet service provider." Fullagar noted that fast.com uses Netflix servers and should produce a result that is very similar to rivals such as speedtest.net in most cases.
The new tool joins several other internet utilities published by Netflix. The site publishes a monthly ISP leaderboard, broken down by its operating regions. Here is the UK leaderboard. Earlier this month Netflix introduced mobile data stream controls so you could perhaps lower the streaming quality, to stay within your mobile data plan limits, for example.