The Beatles have announced that their music is available for streaming worldwide starting from 12.01am on 24th December. Depending upon your location in the world its probably already available (at the time of writing there's just a small sliver of the earth where its still 23rd December). Nine big-name music streaming services including Spotify, Google Play and Apple Music are on board.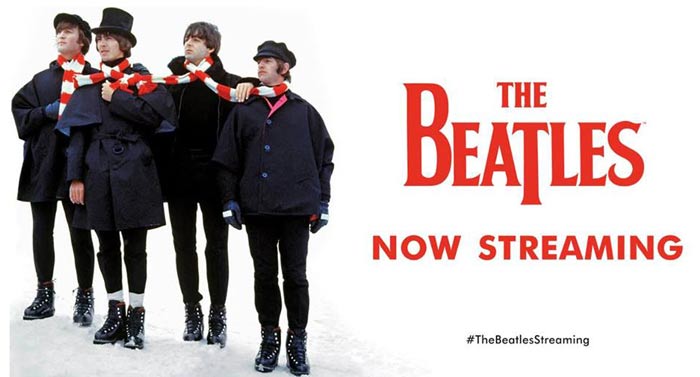 It's a belated but wise move. According to Rolling Stone the record business has shifted its model from selling CDs and downloads to streaming, "revenue from Spotify, YouTube and the others jumped from less than $600 million in 2012 to nearly $1.1 billion in 2014". It is noted that some popular contemporary musicians withhold their new releases from the likes of Spotify but industry commentators see the addition of The Beatles back catalogue to the online streaming canon as a "giant validation of streaming".
The Beatles are well known in the music industry to be laggardly adoptees of new distribution methods. Rolling Stone says that they hold off from distribution via new technology "until they're absolutely certain it works for them". Previous examples include releasing CD versions of their albums in 1987, though CDs were popular from the early 80s, and not selling digital downloads until a deal was reached with Apple in 2010.
Services from which you will now be able to stream Beatles music include:
Apple Music
Deezer
Google Play
Microsoft Groove
Amazon Prime
Rhapsody
Spotify
Slacker
Tidal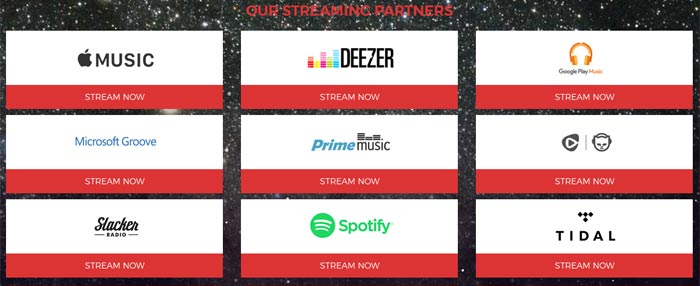 We are sure there will be plenty of Beatles music streamed this Christmas thanks to all the band's fans around the world and all the new devices under the Christmas trees tomorrow.