News emerged last month concerning the development of a 'Dislike' button, or similar, for use by Facebookers. An alternative to 'Like' has been much requested by fans of the social network because simply liking some posts, which might concern downbeat news, for example, doesn't seem right. Previously a 'Sympathise' button had been touted but now Facebook seems to have decided upon a range of six emoticon based buttons to complement the well known 'Like' thumbs up icon.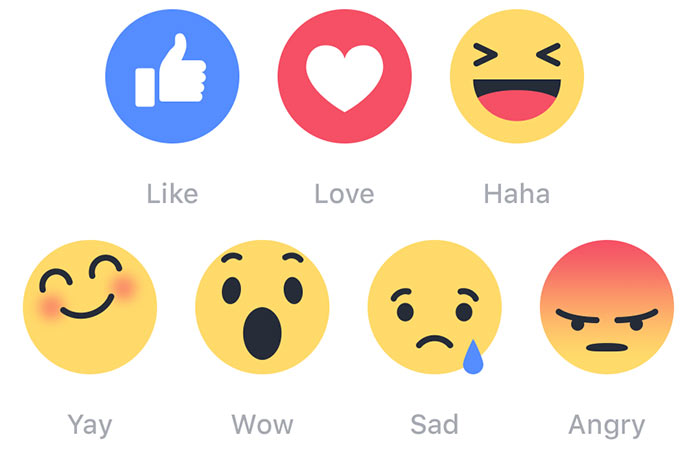 VentureBeat reports that from the 9th October, tomorrow, Facebook users in Ireland and Spain (across all platforms) will be guinea pigs in a trial of a range of six additional emoticon style buttons. The new buttons, as shown above, are dubbed Facebook Reactions. As you can see, if you are browsing with pictures enabled, the iconic 'Like' is joined by 'Love, Haha, Yay, Wow, Sad and Angry'. Facebook has judged that is the full spectrum of emotions required for the posts and status updates upon its pages.
Using the new buttons is easy, as you would expect. They aren't all visible by default but pressing the 'Like' button in the app, and hovering the mouse pointer over the 'Like' button in a desktop browser, opens up the full array of Reaction buttons.
Previously Facebook CEO Mark Zuckerberg had shied away from a 'Dislike' button as it could be open to abuse, easily causing a negative atmosphere on the social network. We will have to see how the Irish and Spanish users get on during the trial period, to see if the new range of 'reactions' causes any inflammatory argy-bargy, or worse.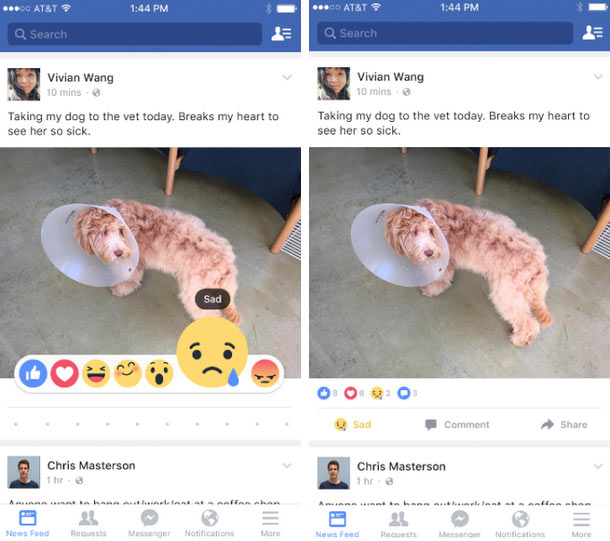 Speaking to RTE News, Gareth Lambe, head of Facebook in Ireland, said he was exited that Ireland's Facebook community had been chosen as one of the first to test Facebook Reactions. He enthused that "With over two million Irish people actively logging onto Facebook every day, they'll now have more ways to show how they feel - whether that's happy, sad, funny or thought-provoking".