New research published by the European Commission's Joint Research Centre suggests that shutting down pirate websites is an ineffective tactic for altering internet users' illegal consumption habits. Overall the effect on such users was "short-lived and relatively limited," reports Torrent Freak.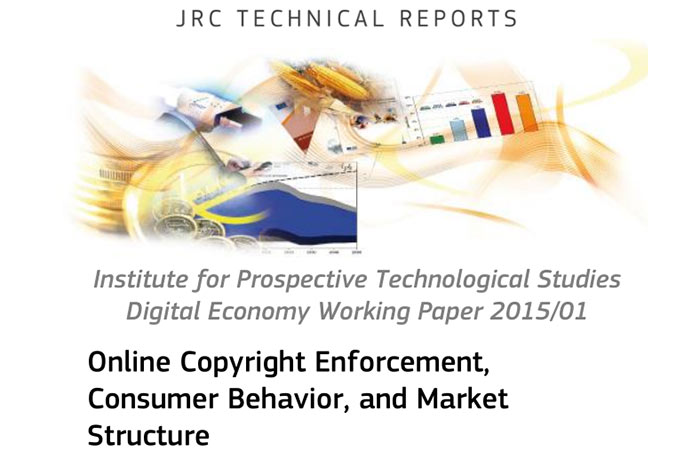 A paper published by the Joint Research Centre looked closely at the example of kino.to. This was a German pirate video streaming site, established in 2008, which was raided and shut down by police in 2011. Before its sudden shutdown the site owners raked in about $2.9 million in advertising revenue and premium service offerings.
Following the shutdown of kino.to researchers observed that the patrons of the site had "little difficulty" in switching to other sites for their pirate entertainment. At the time there was just a small increase in the use of legal streaming services. "While users of kino.to decreased their levels of piracy consumption by 30% during the four weeks following the intervention, their consumption through licensed movie platforms increased by only 2.5%," says the paper. Factoring in the costs of the legal action and police action the researchers concluded that "the shutdown of kino.to has not had a positive effect on overall welfare".
It was observed that the slaying of kino.to produced a kind of 'Hydra effect' – chopping off the head of a mythical Lernaean Hydra serpent causes it to grow two new heads. Opportunistic piracy sites gobbled up kino.to's old 'customers' and in turn they will be harder and more costly to combat. Overall the high elasticity of supply in the online movie piracy market, together with relatively low switching costs for users were causes of the minimal impact in shutting down big-name piracy sites.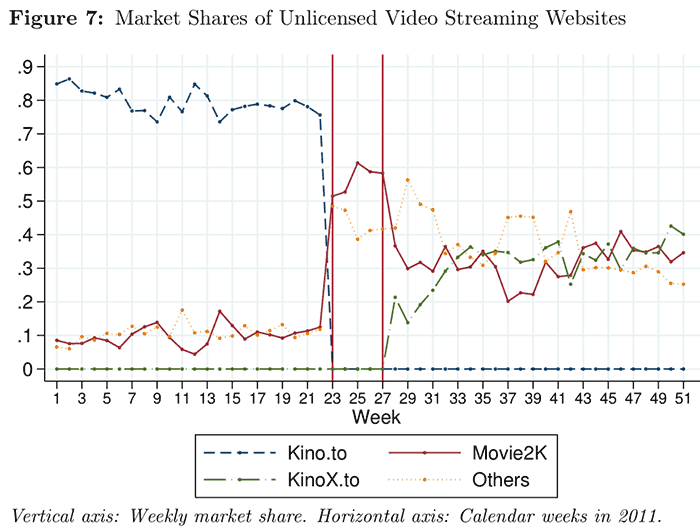 Even with the above research it isn't likely that we will see an end to this kind of entertainment industry sponsored action against piracy sites. As quoted by the research paper, Tony Clayton, chief economist at the UK Intellectual Property Office, argued that "At the moment, the government and industry do not have an evidence-based approach to what works in this area." Clayton explained that "The trade-off between costs of infringement and gains from enforcement isn't supported by evidence to give us understanding of policy outcomes". Policy is often simply set by "people who shout loudest," he concluded.