Google has announced the addition of Street View imagery to allow netizens to explore the legendary monuments of Ancient Egypt via Google Maps. Now all the major sights of ancient Egypt are yours, available from your computer or smart device. The newly launched 360-degree imagery is part of Google's Special Collects, a quest to map the world's natural wonders and historical landmarks. The collection allows users to pan, zoom and manoeuvre around the world's natural landscape and architectural wonders.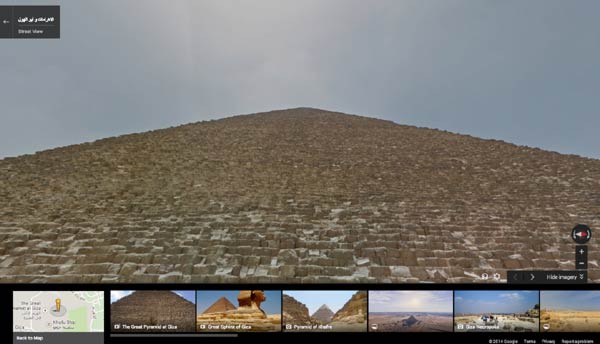 Users will have a complete view of the historical 5,000-year-old Pyramids of Giza, which includes the only remaining ancient world man-made wonder still standing. The Great Pyramid was the tallest man-made structure on Earth for 3,800 years.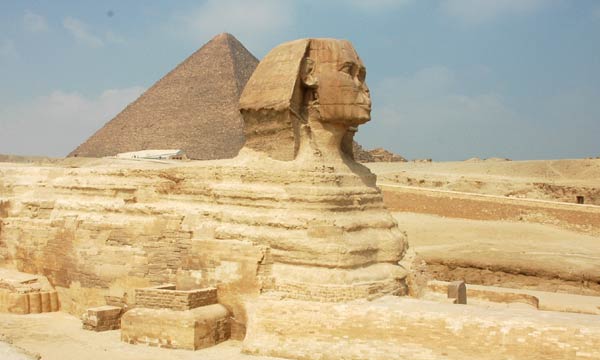 Of course, Google has also imaged the Great Sphinx, the well known sculpture with the body of a lion and the head of a human. Further Egyptian sights you can explore include historical churches such as Abu Mena and the Hanging Church, along with Imhotep's Pyramid of Djoser, the Cairo Citadel and the Citadel of Qaitbay. From there, feel free to head over to Google Cultural Institute's Egyptian Pyramid gallery, where a series of drawings, historic photographs and artefacts are available for your viewing pleasure.
"We had the Egyptian government's support in launching Special Collects," Tarek Abdalla, head of Marketing for Google MENA, said. "We strongly believe that people in Egypt and across the world can benefit from having this imagery available. The Ministry of tourism was very supportive of Google Street View and we're excited about the many possibilities we have yet to explore."
The 360 degree Street View images are captured using a Trekker, a backpack worn by an operator. The Trekker has a camera system mounted on top and takes photos as the person walks. Other notable world views currently available in Google Street View imagery include the Eiffel Tower, the Grand Canyon, the Great Barrier Reef, Antarctica and the Swiss Alps.