Google/YouTube is reportedly in talks to acquire Twitch, the increasingly popular live video-streaming service which allows gamers to watch others play games. The deal rumours stem from reports in both Variety and the Wall Street Journal.
The two reports suggests that the parties are at different stages of the discussion; Variety says that the deal has been agreed at over $1 billion and official announcement is due to follow, whilst the WSJ states that the purchase price couldn't be learned as talks on this deal are still in their early stages.
Originally the gaming section of Justin.tv, a similar live-streaming service, Twitch launched independently back in 2011. It focussed upon the concept of people finding it entertaining to watch others play video games. The startup raised $20 million from investors back in September and has raised around $35 million in total since becoming an independent company.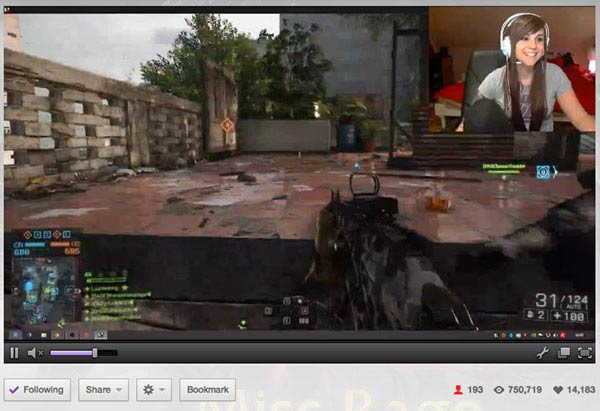 Twitch also announced in February that it had more than 45 million monthly unique visitors, which includes 1 million people who stream video content on the site. However, the site still lacks on-demand content such as media offered by YouTube and Netflix, which appeals to a much bigger market.
The WSJ believes that the acquisition could see Twitch boost Google's YouTube service. Even though YouTube already has its own live-streaming service for events, news, sports etc., it still lags behind Twitch which accounted for around 44 per cent of U.S. live-streaming traffic by volume during the week of 7th April 2014. Twitch on the other hand, will see Google's backing giving it the resources to become what it eventually wants to be - the definitive platform for streaming and watching live video gaming.