Microsoft has announced that some Cortana features are going to be appearing on the Bing Homepage starting today. It makes sense not to limit this kind of 'intelligence' to smartphones as Cortana, recently introduced as the personal assistant in Windows Phone 8.1, is actually powered by Bing.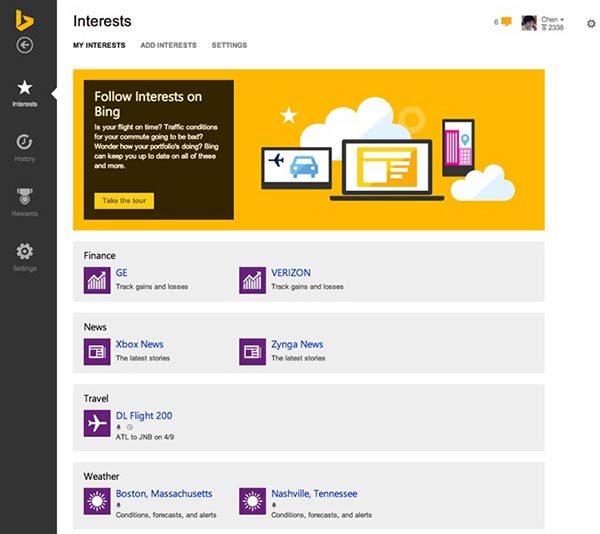 Cortana's learning of your preferences and interests will happen only if you sign into Bing. On Windows Phone 8.1 you are also taken through a Q&A to help set-up Cortana to help you better. On the web Cortana likewise relies on you setting up your interests in Bing Settings (see above). After you are set up you will "start seeing personalized news, weather, flights, and stocks with more to come - all as part of the search experience," says the Bing Blog.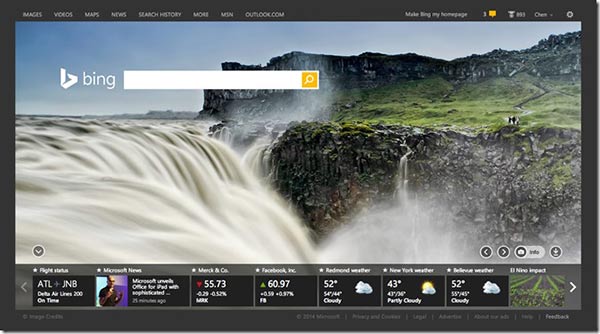 As a user of this service you will start to see notifications which fit your interests in other Bing powered Microsoft services such as Cortana and Bing Sports. You can see relevant info cards presented in the lower section of the Bing screenshot directly above.
It looks to me that this functionality is just for US users at the moment as the 'Interests' and indeed the 'Rewards' section of the Bing preferences are nowhere to be seen on my UK based computers. Only history and some simple settings are available to me.
Cortana quizzed
As with any new system in users' hands, people are testing and probing what it is capable of. There's been a lot of coverage, since Windows Phone 8.1 became available, of the wisecracking answers Cortana comes up with to user queries.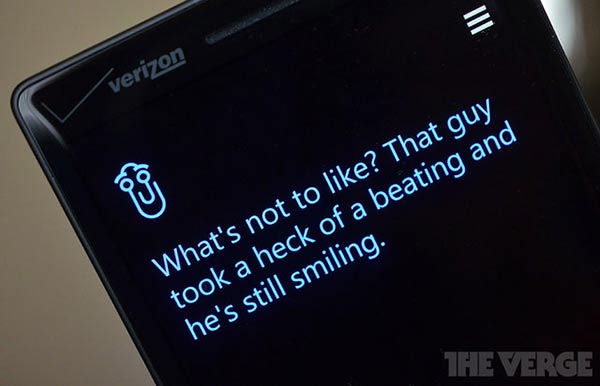 The Verge recently reported upon an 'Easter Egg' where Cortana is temporarily replaced by Clippy (above). There are other Clippy bits and pieces which WinBeta has also discovered. WPCentral has a bevy of Halo related and personal questions for Cortana. Meanwhile PCMag has made a video of 'Sassy' replies from Microsoft's new virtual assistant. It's embedded below.
There's loads more examples out on the web. Have any HEXUS readers seen better Q&As with Cortana?