Spotify has announced that it has lifted the monthly limits on streaming free ad-supported music on its desktop player. The news comes a week before the launch of big new rival, 'Beats Music' by Dr Dre.
A 10 hours per month time restriction was previously imposed by Spotify on new users who passed a 6 month grace period in a bid to encourage users to take up its Premium Service, which would allow them to enjoy ad-free listening without time limits.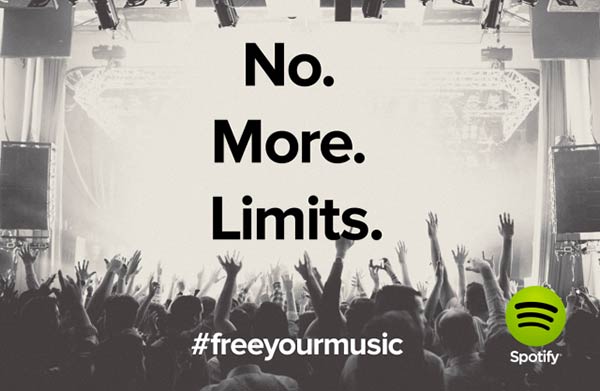 Last month the service was also made available to iOS and Android users free of charge, previously only Premium users could use these apps. Although free subscription users will not be able to select exact songs to listen to as it is default that users can only shuffle through playlists on the mobile app. Spotify reported a fourfold increase in the number of app downloads after that announcement. Also a five-play limit, where users could only listen to the same song five times on Spotify Free was also removed in the UK back in March 2013.
A company rep said in a blog post: "We have removed these caps completely across all platforms – you can listen to your favourite songs as many times as you like, for as long as you want."
We anticipate Premium users hitting back at the £10 monthly subscription with questions about the advantages they are paying for. However premium users still avoid any of the ads on the service.
What are the reasons for the change in Spotify's strategy?
One of the reasons could involve the firm's recent $250M funding, which upped its valuation to more than $4 billion. This could also be a strategic move against competitors such as Google's All Access service, Apple's iTunes Radio and Beats, a new addition which is due to launch on 21st January.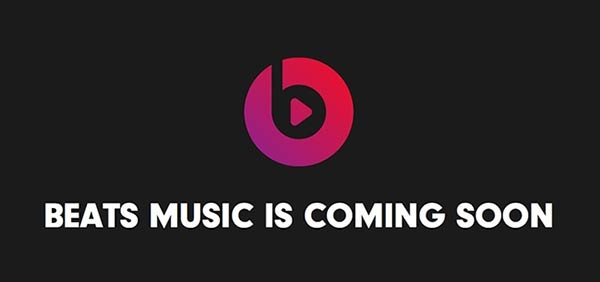 Unlike Spotify, there will be no free version of Beats Music. The company has also partnered with AT&T to offer a 'multiline' account, giving users a 90 day trial period plus access to Beats Music for up to five family members and 10 devices, all for $14.99pm. This could be the main factor to separate Bests Music's service with Spotify's, as Spotify subscribers can currently only stream music on one device at a time.
Beats has hired Nine Inch Nails' Trent Reznor as chief creative officer and digital music industry veteran Ian Rogers as chief executive. This relates to what Beats consider as its key selling point - curation, with promises made to outdo rival companies on the quality of its music recommendations.
"Beats Music combines the emotion only a human created playlist can give you with the best personalisation technology can deliver," said Rogers in a statement. "With this you get not just the music experience only a talented DJ or music expert can deliver, but also the right one for you right now."
Other music streaming services to look out for could be YouTube, which is planning on launching its own music subscription service in Q1 2014 and French streaming service Deezer's US launch.
Let us know what your favourite streaming services are - including preferences over paid or free services in the comments below.